Cisco upgrades Webex with new features to take on competitors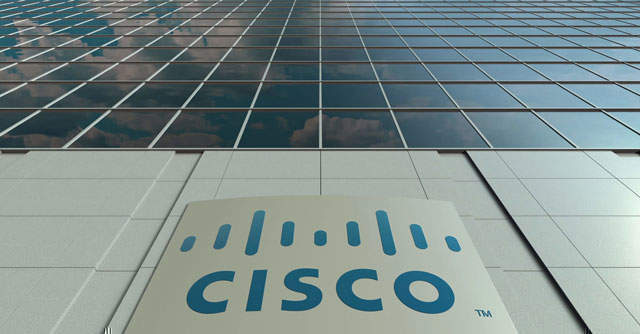 Taking its fight to top collaboration solutions providers such as Zoom, Google Meet, Microsoft Teams, networking giant Cisco on Wednesday announced at least 50 new innovations for its Webex platform.
The innovations are focused specifically on three major areas -- seamless collaboration, hybrid workplaces and intelligent customer experiences, according to a statement.
Announced at its annual WebexOne digital conference, the upgraded Webex will be capable of handling calls, meetings and messaging on a singular platform.

New features on the platform include noise cancellation, speech enhancement, transcriptions, enhanced video layouts and a new Webex Huddle, which will allow users to start spontaneous meetings with a single click.
In terms of data crunching, analytics features through its data model, the Webex Graph, will help provide personalized insights and recommendations to individuals' teams and organisations, the statement said.
According to San Mateo based Datanyze, Zoom currently has a 36.29% share in the web conferencing market, followed by Logmein's GoToWebinar at 21.87% and Cisco Webex at 17.22%.

Cisco said it will soon add other features on the platform including real time translations in nine languages, in-meeting gestures through body movement recognition and prioritizing emails as per importance using artificial intelligence.
The company will also release a few hardware components such as the Webex Desk camera, backed by facial recognition, occupancy metrics and a Webex Desk Hub, a device that can convert available desk space in the office into a personal work space.
Other announcements at the conference included a Webex App Hub, which is like a Playstore for all applications that can be added to the webex platform, and a Webex Contact Center, a cloud based contact center solution for companies. The Webex App Hub will include pre-built integrations with other industry solutions such as Dropbox, Salesforce, ServiceNow, MIRO, and Workplace for Facebook.

Cisco recently announced its intent to acquire Slido and IMImobile to bolster its Webex offerings. While Slido would help with user engagement features, IMImobile would aid Webex with a better customer experience as a service (CXaaS) offering and an end-to-end customer interaction management solution.
---