Former Peugeot exec Geffard to head Ola Electric operations in Europe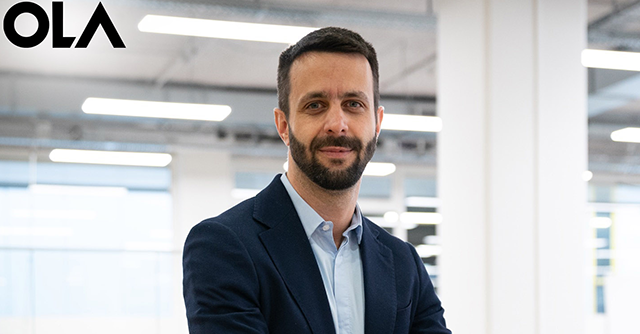 Ride-hailing and mobility startup Ola has appointed former Peugeot Motorcycles executive Julien Geffard as the director of go-to-market strategy for its electric vehicle business in Europe.
The Bengaluru-based startup is set to launch its range of electric scooters in Europe in the coming months, a statement said.
The appointment is the second high-profile hire in the company in as many months. Ola Electric Mobility (OEM), the electric vehicle unit of ANI Technologies that operates ride hailing platform Ola Cabs the electric vehicles division of ride-hailing app Ola, in November appointed former General Motors executive Jose Pinheiro as the head of global manufacturing and operations.

"As we gear up to bring the first of our range of electric vehicles to markets around the world, Julien's expertise will be key to building our electric business across Europe. As a rapidly growing hub of EVs, Europe is a key market for us to realise our vision of moving the world towards sustainable mobility solutions," Bhavish Aggarwal, chairman and group CEO of Ola, said.
Earlier this week, OEM also announced that it will launch 64,000 electric vehicles in New Zealand by the end of next year, without specifying a date for the first set of deployment. OEM had acquired Dutch electric scooter maker Etergo in May to enter the electric vehicle manufacturing space.
Since being hived off as a separate entity in 2018, OEM has raised close to $300 million from Ola's investors Tiger Global, Matrix Partners and others, as well as from SoftBank, according to data from VCCEdge.

The company also saw high profile exits earlier this year, with the departure of OEM co-founder Ankit Jain and CBO Sanjay Bhan.
While it is not clear when Ola looks to launch its electric two-wheelers in India, the company said that it is in advanced talks to set up a manufacturing facility in the country with a capacity of 2 million scooters a year. According to reports, OEM is looking to hire 2000 people globally during the ongoing financial year.
---