Swiss PE fund Partners Group to invest $250 mn in Ecom Express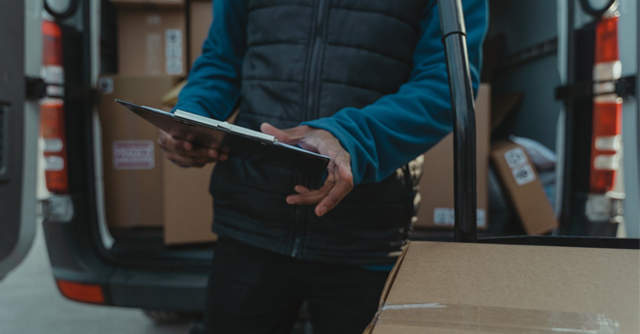 Swiss global private equity firm Partners Group said it will invest $250 million (Rs 1,841 crore) in Gurugram headquartered logistics services provider Ecom Express.
With the investment, Partners Group will acquire a significant equity stake in Ecom Express to become an equal shareholder to existing investor Warburg Pincus, according to a statement.
CDC Group, the development finance institution backed by the UK government and Ecom Express' founders will hold the remainder of the equity in the company.

Founded by logistics and distribution industry executives TA Krishnan, Manju Dhawan, K Satyanarayana and Sanjeev Saxena in 2012, Ecom Express works with ecommerce companies including Amazon, Flipkart, Paytm and Udaan to provide express delivery and fulfilment services. It also works with telcos and banking and financial services players for e-KYC and document collection.
Following the investment, Partners Group will work closely with the company's management team and existing investors on several key strategic initiatives including continued investment in automation, data sciences and technology to further enhance service quality, efficiency and productivity across delivery processes, the statement added. The investor will also focus on expanding the company's product offerings in express logistics and fulfillment services.
Currently, the company claims to provide logistics services in over 2,650 towns across 27,000 pin codes in India.

"We have worked hard over the last eight years to build Ecom into India's top provider of logistics solutions to the e-commerce industry. As the market expands, investing in and developing our operations and customer satisfaction will be key to maintaining our market-leading position," Krishnan said.
In its last known fundraising, Ecom Express raised $36 million from CDC group in December. The CDC investment happened two years after New York-headquartered private equity investor Warburg Pincus pumped $30 million into the company as part of a "supplemental agreement" in 2017. The investor had first committed to investing $133 million in the company in 2015 which valued the company at $183 million for a 72.3% stake in the company, according to data compiled by VCCEdge.
Partners Group is a global private markets investment manager that has invested over $135 billion in private equity, private real estate, private debt and private infrastructure on behalf of its clients globally since 1996.

The company has over $96 billion in assets under management as of 30 June 2020 and serves a broad range of institutional investors, sovereign wealth funds, family offices and private individuals globally.
Partners Group employs more than 1,500 diverse professionals across 20 offices worldwide and has regional headquarters in Baar-Zug, Switzerland; Denver, USA; and Singapore. Partners Group's private equity business has directly invested in over 240 businesses since inception and today has $45 billion in assets under management.
---