Karan Bajwa to lead APAC operations for Google Cloud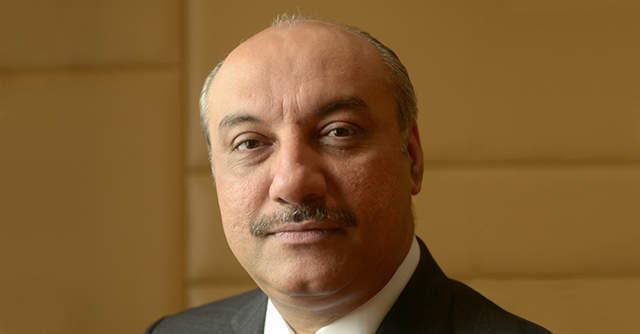 Google Cloud India managing director Karan Bajwa has been elevated as the new leader of the Mountain View California headquartered technology giant's APAC cloud operations.
In his new role, Bajwa will lead all regional revenue and go-to-market operations for Google Cloud, including the Google Cloud Platform (GCP) and Google Workspace (formerly known as Gsuite), the company said in a statement.
"A true test of 2021 will be how companies replatform and build on the cloud not only for resilience but agility and innovation, and I'm excited for the opportunity to lead Google Cloud's business in APAC," Bajwa said on his new role.

He succeeds Rick Harshman, who served as the managing director of Asia Pacific and Japan for Google Cloud for close to five years. Bajwa will now report directly to Rob Enslin, president of sales at Google Cloud.
Bajwa, who currently works out of Gurugram, is expected to relocate to Singapore in 2021 and will continue to lead Google Cloud in India until a new senior leader is appointed.
"Since Karan joined us in March 2020, Google Cloud in India has grown from strength to strength. He's advanced the digital transformation journeys of many large Indian organizations across industries and successfully expanded our partner community," said Enslin.

TechCircle had reported in February last year that Bajwa was touted to take charge of the India cloud business. Bajwa was appointed as the India head in March 2020, prior to which he served as the country head for IBM India.
Market Intelligence firm IDC had said in a report in September last year that Google Cloud is expected to see strong growth in India by 2025, stating that Google Cloud partners are expected to grow at 35% year-over-year, with a significant group of partners (20%) growing even faster, at more than 75% year-over-year.
The study also said that for every $1 of Google Cloud products sold in India, Google partners stand to generate $6.11 in 2020 and up to $8.33 in revenue.

Google Cloud also plans to open a second Indian cloud region in Delhi by 2021. The new cloud region will expand Google's existing network. The company currently has eight regions in the Asia Pacific and 22 regions globally.
Some of Google Cloud's clients in APAC includes the likes of Tech Mahindra, L&T Finance, Wipro, Samsung Electronics, Foxconn, Kia Motors and others.
---