While predictions of a 'tech bubble' burst, lack of dry powder and massive market correction were abound in this pandemic-ridden year, private equity investors, including venture capital investors, dealt with a black swan event of sorts. In the forefront of such investments were technology companies.
Technology businesses with operations in India raised at least $11.75 billion in the calendar year of 2020, across 1,187 transaction rounds, as per data sourced and compiled by Tracxn Technologies.
Both total deal size and number of rounds saw degrowth. Total deal size declined by 29% year-on-year, while deal volume went down about 26%.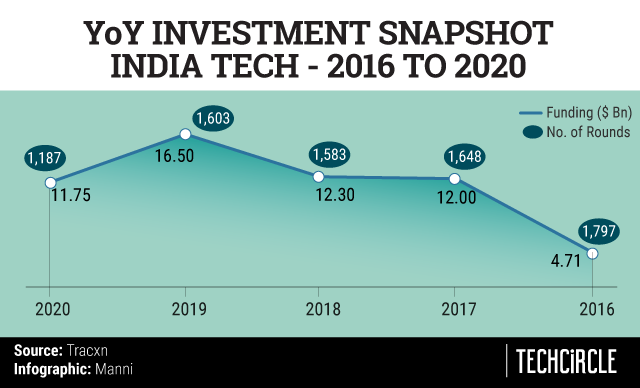 In a five-year analysis from 2016, deal value went up about 150% from $4.71 billion. However, while 2016 recorded 1,797 transactions, 2020 only saw 1,187.
Investors expressed confidence in early stage companies, so much so that about a majority of 636 total number of total transactions were seed stage investments.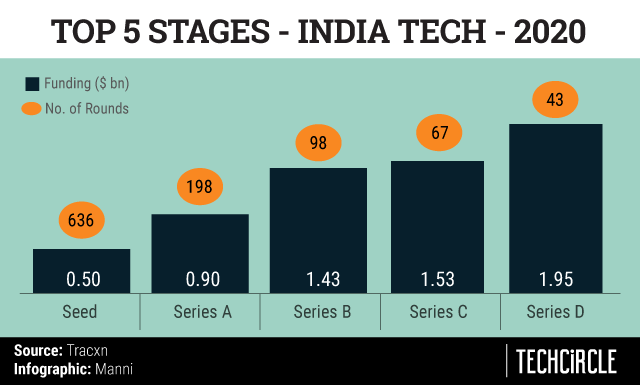 Business-to-business (B2B) ecommerce as a sector scored the most capital among all other spaces of Indian technology businesses. It garnered $2.88 billion or 25% of total capital deployed by investors.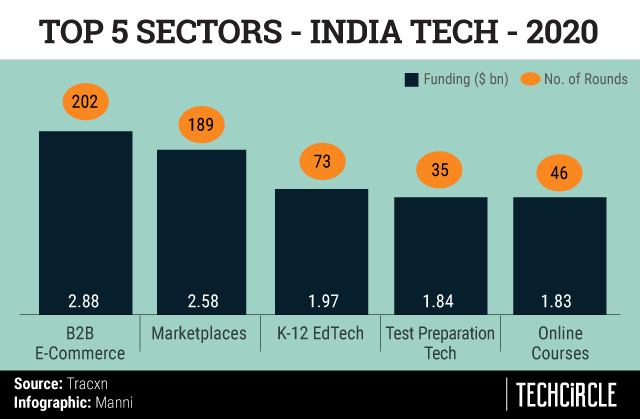 B2B ecommerce was followed by marketplaces, K-12 edtech, test preparation, and online courses.
Bengaluru remained the highest capital collector, with companies based in the city raising the most capital. The so-called Indian Silicon Valley was followed by Mumbai, Delhi, Gurugram, and Pune.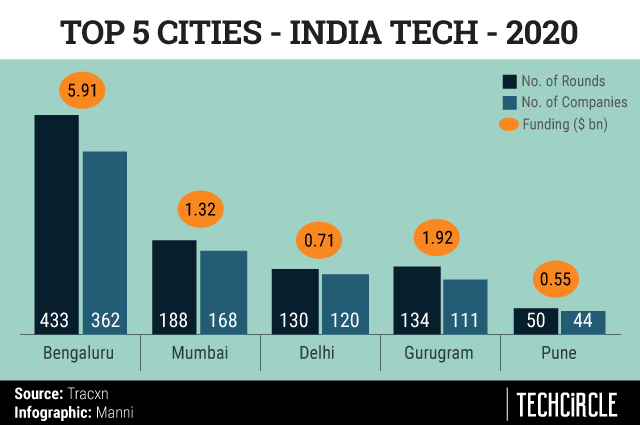 The top 10 deals of the year that was, are as follows: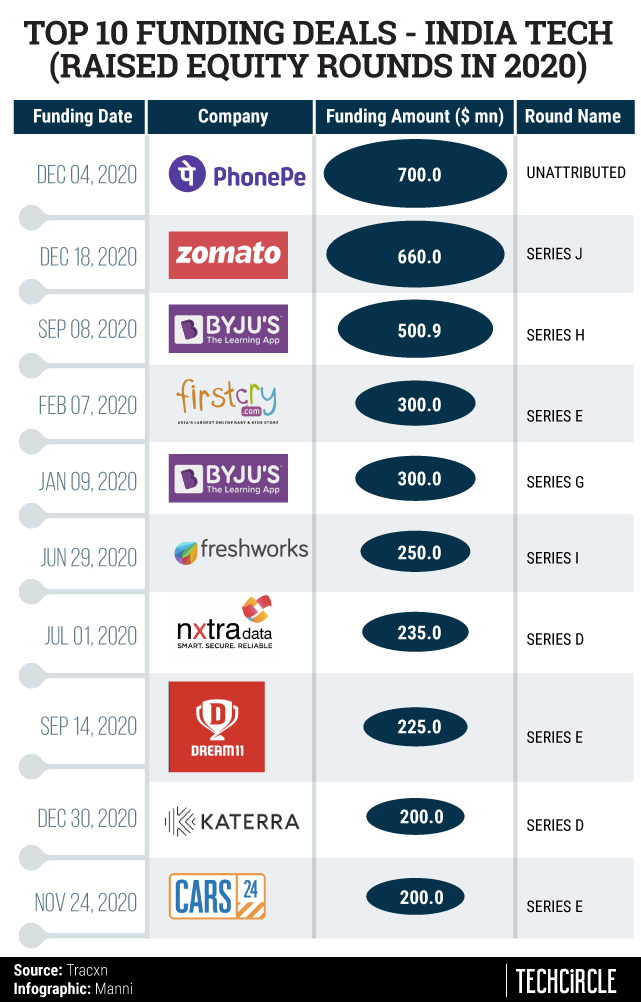 On month-by-month terms, funding went up and down, zig and zag throughout the year. May, a month of peak lockdown in the country, marked the year's low at $240 million -- which is nearly ten times lower than the year's high of $ 2.31 billion in December.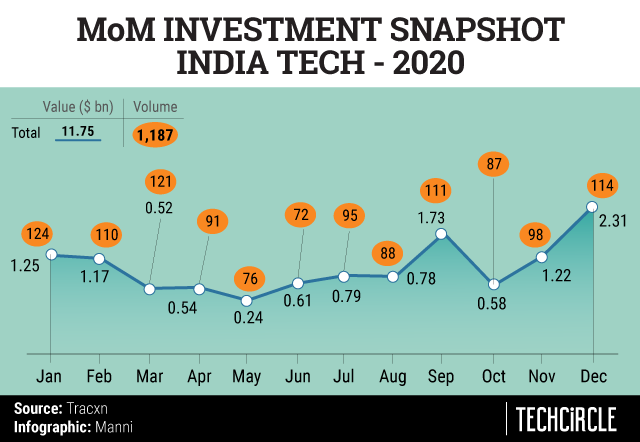 The year started with $1.25 billion worth of dealmaking in January, and ended with $2.31 billion in December. After all, all's well that ends well.
---