In a first for Indian fintech, U GRO Capital seeks patent for underwriting model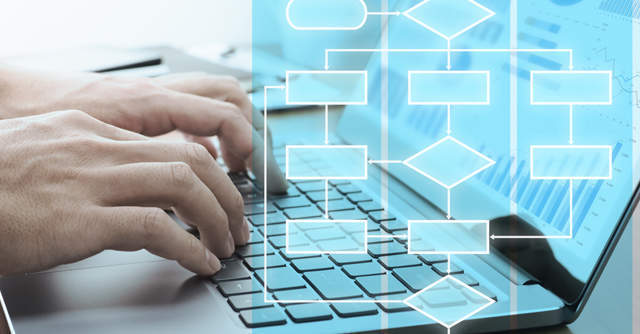 U GRO Capital, a Mumbai based small business lending platform, on Wednesday said that it has filed an application with the Indian Patent Office for its 2018-launched score-card based underwriting model.
It is the first fintech player in India to have sought such a patent, as per a statement. The BSE-listed firm filed the application in early December, chief innovation officer Subrata Das told TechCircle in an interview.
The underwriting model used at the company tackles the unavailability of appropriate micro, small and medium enterprises (MSME) databases by utilizing its proprietary statistical approach, a statement said.

The model generates credit score cards customized to suit the peculiarities and nuances of varied business enterprises, the statement said, adding that the process is carried out by analysing the historical loan delinquency patterns and cash flow within each selected business segment.
"Credit scoring is typically a meticulous and technically intensive work, where we look at the historical track record of a large pool of borrowers, we literally created a 1,000s of data features on each and every borrower in our database, and then a statistical algorithm to find out which of those correlates to the probability of a default in the future," Das told TechCircle.
The heterogeneous sector-agnostic data on different SMEs in the country, Das said, was not easily available until recent years. "But now with the advent of more digital data, initiatives such as the Open Credit Enablement Network (OCEN) framework, Government E-Marketplace (GeM)-SAHAY, have paved the way for capturing of digital data," he added.

In terms of a marketing strategy, an end takeaway for the customer is about how an in-principle decision, whether an approval or rejection, is dealt with within an hour, the company's marketing head Mukesh Thakur told TechCircle.
"This, as compared to other industry standards, wherein they have to wait for a minimum of three days or two days or it may even take longer. And this is once we have got all the requisite documents. Once a customer provides us with a GSTIN and their bank statements, we tell the customer within an hour whether we will be able to lend to them or not," Thakur said.
The model's utility is not restricted to businesses, as it enables effective underwriting of individual borrowers, as well. It facilitates trade financing by providing assessment of downstream and upstream counterparties. It also provides a basis for revenue sharing in co-lending arrangements and helps estimate first loss guarantees in securitization of transactions by providing an assessment of the underlying pool.

U GRO Capital has been using this model since inception in 2018. It claims to have made disbursals of Rs 1,700 crore in the form of secured and unsecured loans.
The company said it aims to target 250,000 SME and MSMEs and extend loans amounting over Rs 30,000 crore in the next four financial years.
"When it comes to assessment of SME borrowers, the most effective decision is made by taking sectoral dynamics into consideration, however level of success often depends on the availability of structured sector level data. U Gro Capital's novel approach, in partnership with CRISIL and CRIF High Mark, tries to solve this problem," Das told TechCircle. The statistical models have been deployed on U Gro Capital's cloud hosted loan origination platform, he added.

"The underlying methods and system (of the underwriting model) are the convergence of our deep sectoral knowledge base and our analytics capabilities. Our distinctive underwriting model compliments the digitalized processes, to provide a quick and convenient access of credit to our MSME customers," Shachindra Nath, executive chairman and managing director of U GRO Capital stated.
Only 16% of MSMEs in India, which are otherwise a significant driver of the Indian economy, receive formal credit, Nath added.
Founded in 1993, U GRO Capital is focused on addressing capital needs of small businesses operating in select eight sectors by providing customized loan solutions.

The company has raised about Rs 920 crore of capital from a diversified set of private equity funds like institutional investors and well-known family offices. It had raised Rs 75 crore from ecommerce major Flipkart co-founder Sachin Bansal and Poonawalla Finance, in October 2019.
---