Infosys raises FY21 revenue forecast, announces acquisition of Australian co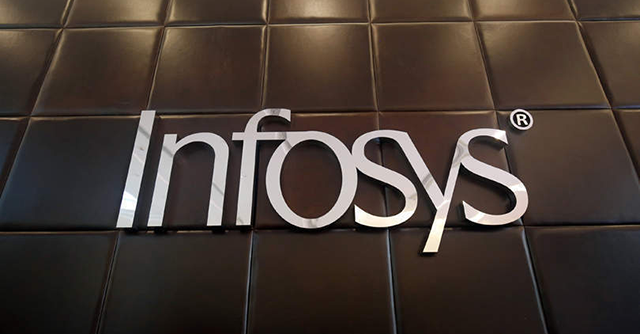 IT services firm Infosys on Wednesday raised its annual revenue growth forecast and announced the purchase of its latest captive deal in the Australian market, buoyed by the increase in demand for digital services in a post Covid-19 business environment.
The company's annual revenue forecast has been raised to 4.5-5% in constant currency terms for the financial year ending March 2021, up from the previous forecast of 2-3%.
It expects margin to sustain between 24% and 24.5% in FY21, up from the previous forecast of 23-24%.

The company's net profit attributable to shareholders rose to Rs 5,197 crore, or Rs 12.23 per share, in the third quarter ended December 2020, from Rs 4,457 crore, or Rs 10.5 per share, a year earlier.
Revenue from operations rose 12.3% to Rs 25,927 crore. The company said it earned 50.1% of its top-line from digital offerings.
"This outstanding performance has been made possible by reimagining Infosys, over the last three years, as a live enterprise with fully transformed digital infrastructure – Infosys Lex for learning, InfyMe for employee engagement, Infosys Meridian for collaboration, and Infosys DevSecOps platform to empower application teams to rapidly build and deploy new features," COO Pravin Rao said.

On a sequential basis, Infosys said it delivered its highest Q3 growth of 5.3% in eight years in constant currency. Operating margin for the quarter stood at 25.4%.
Total contract value in the reported quarter stood at $7.13 billion.
"The scale of new client partnerships with leading global companies such as Vanguard, Daimler and Rolls-Royce demonstrate the depth of digital and cloud capabilities of Infosys," CEO Salil Parekh said.

Read: Infinity and beyond -- unboxing the M&A action inside $12.8 bn Infosys
Separately, the Bengaluru headquartered company said it will purchase assets and onboard employees of Melbourne, Victoria-based Carter Digital to strengthen its creative digital capabilities across Australia.
It did not disclose the financial terms of the deal.

Post deal, as part of Infosys' global design and experience offering, Carter Digital will be rebranded as Wongdoody and join its network of studios across Seattle, Los Angeles, New York, Providence, Houston, and London, as well as design hubs in five Indian cities.
Infosys in 2018 bought Seattle, Washington based digital creative agency Wongdoody for $75.04 million.
---