Meet the 7 startups in the maiden batch of Shiprocket accelerator programme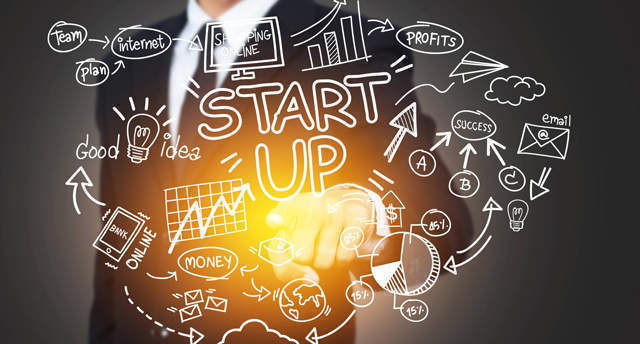 New Delhi-based ecommerce logistics and shipping software solutions provider Shiprocket, run by BigFoot Retail Solutions, has shortlisted seven direct-to-consumer (D2C) startups for its accelerator programme, RocketFuel.
The programme, as per a statement, looks to help the startups scale their businesses, and offers mentoring, reviews, group learning sessions, business plan and investor pitch deck finalisation. Shiprocket, the statement said, will invest Rs 3.5 crore in the startups under this programme.
"RocketFuel is a result of our vision to empower the D2C sector in India. This sector is growing at a massive rate and helping SMEs join the D2C commerce bandwagon will give a push to the sector," Saahil Goel, co-founder and CEO of Shiprocket, said.

"Our objective is to offer the requisite guidance and provide them with access to cutting-edge technology, combined with our expert resource network that is required to help them scale their business while being capital efficient," he said.
Launched in 2017, Shiprocket looks to create a seamless logistics data platform that connects retailers, carriers, and consumers across national and international locations. In addition to offering shipping services, it provides a technology stack to help retailers integrate their shopping websites on Shopify, Magento, Woocommerce and Zoho for workflow, inventory and order management.
The first batch of shortlisted startups belong to segments such as tech wearables, audio accessories, packaged foods, meal supplements, nutraceuticals, fashion accessories and baby food.

The seven selected startups are as follows:
WatchOut Wearables: The Mumbai-based company was founded in 2017 by Abhisek Baheti. It is a technology driven wearables company that aims to combine technology with elegant looks to give gadgets a new dimension.
Loop Audio: New Delhi-based Loop Audio was founded in 2017 by Kushal Kaushik, Achal Kaushik and Akshay De. It is a consumer electronics brand specialising in audio manufacturing and selling D2C via e-commerce.

DURMERIC: DURMERIC Naturaceuticals was founded in 2020 by Mannar Mannan, Balakrishna and Vinod Puthen. The Mumbai-based company, which started its operations in Madurai, makes herbal drops using nanotechnology. These drops can be added to water, juices, tea and food and consumed for everyday nutrition.
Everpret (MLP Commerce): Bengaluru-based Everpret was founded in 2018 by Yashas Alur and Rahul Bajaj. It is a women's work accessories brand that aims to own the 'work' category for the modern millennial woman.
Supply6: Founded in 2018 by Vaibhav Bhandari and Rahul Jacob, the Bengaluru-based startup is a food supplement brand that claims to provide nutritional supplements in drinkable forms such as smoothies.

BebeBurp: Surat-based BebeBurp was founded in 2017 by Aman Tiberwal, Bharat Tiberwal, Shruti Tiberwal and Chirag Gupta. The company provides organic baby foods in the form of mixes and cookies. It retails on platforms such as Firstcry, Babychakra and Flipkart, along with its own website. It also has an expanding offline presence.
Zerobeli (Georgia Foods): Faridabad-based Zerobeli was founded in 2018 by Sparsh Mittal and SK Mittal. The startup is a breakfast cereal brand that claims to be developing food that has taste as well as the goodness of fibers and protein.
---