Agri-tech startup AgNext appoints Subrat Panda as CTO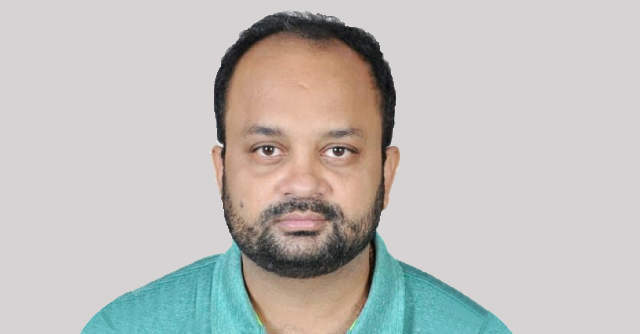 Mohali, Punjab-based agri-analytics startup AgNext Technologies has appointed Subrat Panda as its chief technology officer.
Panda will focus on structuring deep-tech and aligning product lines for AgNext's client base, according to a statement. He will build further value added SaaS (Software as a service) solutions on its artificial intelligence-(AI) enabled platform Qualix.
An alumnus of IIT Kharagpur, Subrat worked with Capillary Technologies as the head of engineering, AI and data sciences before joining AgNext. He has also worked with Synopsys, IBM, Nvidia, and Taro in the past.

"At AgNext we are working on the vision to build a world class agri tech product leveraging AI, smart and intelligent IoT & sensors, robust platforms all coming together in the form of deep tech IP as an outcome of this process. A very integrated approach has to be undertaken in that direction as we are building the most valuable agritech product out of India, for the world," Panda said.
AgNext was founded by IIT-Kharagpur graduate Taranjeet Singh Bhamra in 2016.
With a focus on grains, tea, milk, spices and animal feed, the startup collects spatial, temporal and spectral data to provide solutions across the agriculture and food value chain. Its digital platform aims to improve the productivity and profitability of growers and food processors.

Its Qualix platform digitises quality assessments at all points where buyers and sellers transact in the supply chain. The AI (artificial intelligence) engine uses spectrometry, computer vision and IoT (internet of things) sensing solutions for accurate and instant quality analysis of commodities like milk, tea, grains, animal feed and spices.
"We are now scaling in India and globally, with thousands of locational deployments getting done for our solutions, across the agribusiness verticals we are focused on. Subrat has immense knowledge on AI, hardware and software and such a combination of CTO is absolutely rare and unseen in any agtech startup worldwide," Taranjeet Singh Bhamra, founder and CEO of AgNext, said.
The agri-analytics startup, which was incubated at IIT-Kharagpur, received seed funds and acceleration from a-IDEA, managed by the National Academy of Agricultural Research Management in Hyderabad.

The company has also raised fund from early-stage venture capital firm Kalaari Capital and social impact firm Omnivore.
---