IBM sees cloud business soar amid overall revenue shrink; co eyes 2021 growth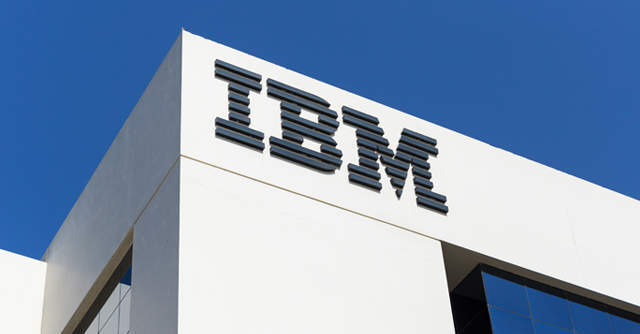 At a time when technology firm IBM is acquiring companies to tap into the cloud professional services market, its revenue in the segment also saw an uptick.
For the fourth quarter of financial year 2019-20, its revenues from cloud increased 10% year-on-year to $7.5 million, while the revenue from its hybrid cloud platform RedHat alone increased 19% for the same period.
On the other hand, its total cloud revenue for FY20 increased 19% year-on-year to $25.1 billion, while the RedHat numbers went up 18% for the same period.

The Armonk, New Jersey-based firm reported a 6% drop in overall revenues to $20.4 billion for Q4, compared to $21.78 billion the previous year. For the full year, the company's revenue dropped 5% year-on-year to $73.6 billion.
The cost of spinning off its new entity -- New Co -- is estimated to be $5 billion. The move, IBM had said earlier, would allow for a more profitable business model in the long term.
The company recorded a net income of $1.36 billion for Q4 -- at $1.41 a share, it is down from $4.11 the previous year. This reflects more than $2 billion in restructuring costs.

"In 2020, we increased investment in our business across R&D and CAPEX, and since October, announced the acquisition of seven companies focused on hybrid cloud and AI," James Kavanaugh, senior vice president and CFO of IBM, said.
Although the company did not offer a full-year revenue or profit guidance, it said that 2021 revenues would show positive growth. It also expects adjusted cash flow -- which stood at $10.8 billion in 2020 -- to increase to $11-$12 billion in 2021, followed by $12-$13 billion in 2022.
"Our revenue growth was also impacted by IBM-specific headwinds of our product cycle and compare challenges," Arvind Krishna, CEO of IBM, said.

Krishna added that notwithstanding the short-term market dynamics, IBM believes it has the plans in place to grow in 2021. "The actions we are taking to focus on hybrid cloud and AI will take hold, giving us confidence we can achieve revenue growth in 2021," Krishna said during the earnings call.
The company's stock fell about 6% in extended trading on Thursday. It's stock has fallen by an average of 5% over the past 12 months.
---