Pine Labs launches free app to replicate PoS devices on smartphones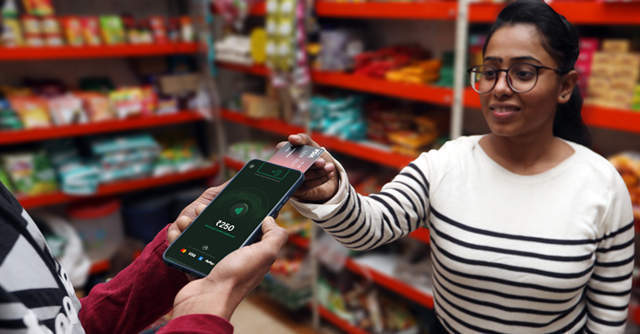 Digital payments and merchant commerce services provider on Wednesday announced the launch of an app for small business merchants.
The app will help users accept debit and credit card payments on smartphones, without any need for additional hardware.
The move, Pine Labs said, will help "ultra-small merchants" tap into a customer base of over 800 million debit card holders in the country, with easy reconciliation and settlement.

The small business merchants could range anyone from a street-side food stall vendor, to a taxi driver, depending on his disinterest in expending capital towards cost-intensive point-of-sale (PoS) machines. PoS hardware, at retail locations, use software to read magnetic strips of credit and debit cards.
On the other hand, the new and free app, called AllTap, will require customers to tap and pay through their debit and credit cards using the merchant's smartphone device with an inbuilt near-field communication (NFC) capability.
NFC allows for short-range and wireless communication between two electronic units. Its most frequent use cases involve data transfers ranging from applications in digital content to financial transactions.

Pine Labs said that a rough estimate on the percentage of Android Phones enabled with NFC technology is about 25-30%, which the company hopes is enough to cover its target segment.
"We heard from small merchants, taxi drivers, self-employed individuals, tuition-givers, and several other solopreneurs, who wanted a simple digital payments acceptance solution… There is no cost of putting up a sticker in their (merchant's) store and start accepting QR payments. With this Pine Labs app, you can simple go download this app and can start accepting card based payments. We think this is also a comeback for card-based payments," Pine Labs CEO Amrish Rau said at the launch.
Rau added that technology stack powering AllTap, built in India, is also slated to launch in the Southeast Asian and middle-eastern markets.

AllTap's additional features for merchants include converting a transaction into Pay Later EMIs to increase sales. Pine Labs wants the product roll-out to reach 100,000 merchants in the next one month, and about 1 million merchants in the next one year.
AllTap PCI SSC-compliant, and is certified by Visa, RuPay, Mastercard, and Amex, Pine Labs added. Rau told TechCircle that AllTap was first launched about a year ago to facilitate link-based transactions only. "While link-based payments are interesting for cards, it was turning out to be too long a process for a card payment acceptance. So until and unless we couldn't solve for a fast checkout, we felt that the app would go nowhere."
Rau added that Pine Labs is currently planning to launch a variety of financial service products including themes of lending and loyalty points beyond digital payment transactions within the ecosystem of merchant commerce.

Founded in 1998, Pine Labs serves large, mid-sized and small merchants across Asia and the Middle East. Incorporated in Singapore, the company's investors include Actis Capital, Mastercard, PayPal, Sequoia India, and Temasek.
---