Alphabet Q4 revenue up 23%, Google Cloud loses $5.6 billion in 2020 fiscal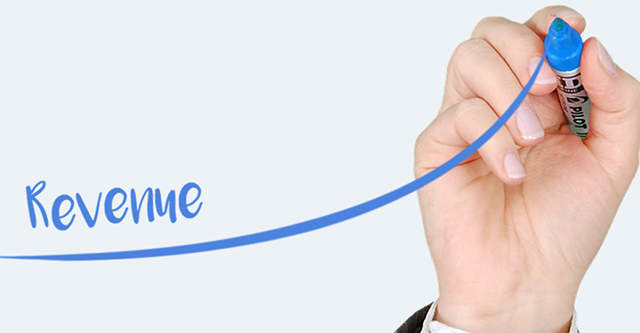 Google parent Alphabet has recorded a 23% year-on-year increase in revenue to $56.9 billion for the fourth quarter of the financial year 2019-2020.
"Our strong fourth quarter performance was driven by Search and YouTube, as consumer and business activity recovered from earlier in the year. Google Cloud revenues were $13.1 billion for 2020," Ruth Porat, CFO of Google and Alphabet said in a statement on Tuesday.
Revealing details of operating income and losses for its Google cloud business for the first time, the company said that the unit suffered a loss of $5.6 billion in the 2020 fiscal. Overall cloud revenue stood at $13 billion, up 47% year over year from $8.92 billion in 2019.

For the quarter, net income for Alphabet was at $15.2 billion, out of which Google cloud platform and Google workspace (formerly known as G suite) recorded revenues of $3.83 billion. Losses for the unit were at $1.24 billion for the quarter. The net income for the fourth quarter of 2019 was at $10.6 billion.
"Our backlog grew to nearly $30 billion, up from $19 billion in Q3, nearly all attributable to Cloud. We continue to invest strongly in the business given the momentum we are seeing," Sundar Pichai, CEO of Alphabet said during the earnings call.
In 2020, Google launched four new cloud regions, one each in Jakarta, Las Vegas, Salt Lake City, and Seoul. It also said more regions would be built in the cities of Doha, Madrid, Milan and Paris, which is seen as a potential contributor to significant operating expenses.

"These investments in our go-to-market organization have helped us win larger deals including several billion-dollar deals in 2020. Deals over $250 million more than tripled in the same period," Pichai added.
Read: Questions about cloud have gone away due to the pandemic, says Karan Bajwa at TiE Global Summit
As for the major contributors to the revenues, Google services (which includes Google search, Youtube, ads, Chrome, hardware, android, Google Maps and Google Play) accounted for $52.8 billion, with ad standalone ad revenues touching $46.2 billion.

Read: Rebound in ad sales boosts Google parent Q3 revenues by 15%

Meanwhile, YouTube saw its ads revenue climb up from $4.71 billion in 2019 to $6.88 billion in 2020.
---