Flipkart launches grocery service on B2B platform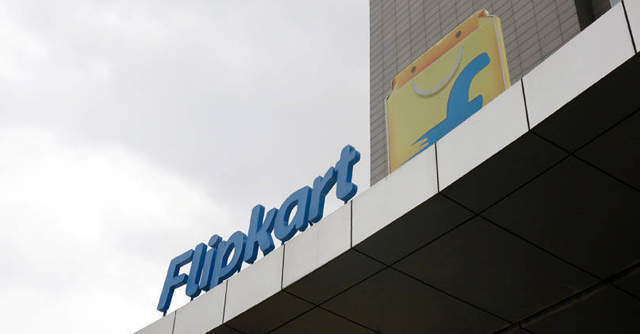 Flipkart Wholesale, the ecommerce company's digital business-to-business (B2B) marketplace, has added grocery to its list of offerings.
The new category, currently accessible to retailers in Gurugram, will be expanded to other cities in the next few months, a statement said.
Retailers can order staples, personal care products, beverages, cleaning and laundry products, snacks and packaged food items across over 350 brands, from companies such as HUL, P&G, Coca-Cola, Pepsi, ITC, Nestle and Dabur.

The company said it has set up a 1 lakh square feet fulfilment centre in Bilaspur, Gurugram, for the wholesale operations.
"With this launch, we will also boost MSME suppliers and give regional grocery brands a fillip through a pan-India supply chain integration. By leveraging the strong merchandising experience and brand relationships of our Best Price cash-and-carry business, we are confident that Flipkart Wholesale will prove to be a catalyst in the growth and prosperity of kiranas and MSMEs who are the backbone of India's retail ecosystem," Adarsh Menon, senior vice president and head, Flipkart Wholesale, said.
The Walmart-owned company launched the kirana-focused platform in Gurugram, Delhi and Bengaluru, a little over a month after the Flipkart Group acquired Walmart India to set up a wholesale business. It connects local manufacturers with retailers via a mobile app.

The platform offers products in the clothing and footwear section to customers in 23 cities. It also provides retailers with credit facilities, market insights, order tracking and return options, and delivers products directly to their shops.
Since its launch in September, Flipkart Wholesale has offered over 6,500 employment opportunities pan-India, the statement said.
Last month, the Bengaluru-based company said its digital B2B arm has recorded a 90% month-on-month (MoM) growth in transactions and a 75% MoM increase in customer base since its launch. The trend, as per the statement, is the result of small town retailers choosing ecommerce as their preferred mode of business. One in every five customers on the B2B platform, it said, is from a tier 2 or tier 3 city.

The company claims to have already recorded a 50% MoM growth in fashion category suppliers and enabled 2.5 lakh listings on its platform since it began operations.
---