Ripple MD Navin Gupta on how the fintech co helps banks leverage blockchain for remittance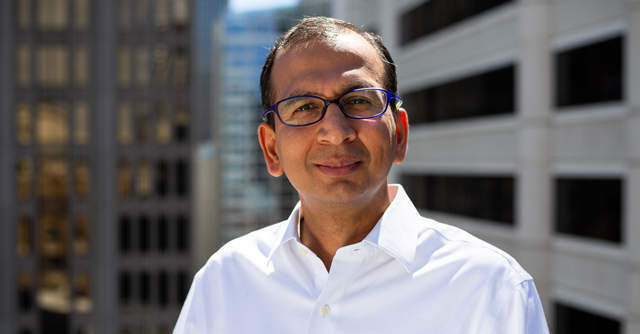 In 2017, when San Francisco, California-based fintech company Ripple was setting up shop in India, it found its managing director, South Asia and MENA in Navin Gupta, a 15 year veteran in transactional banking,
Gupta, who has worked with banks such as Citibank and HSBC, was also Ripple's first employee in india.
Within the next three years, Ripple onboarded top banks in the country including Kotak Mahindra Bank, Federal Bank and IndusInd Bank as customers for its blockchain solution for instant cross border transactions. Currently, the company is also in talks with HDFC Bank.

Cross border remittances and money transfer, a focus area for Ripple in India, has several pain points. Apart from a lack of transparency in rates and nearly a "6% error rate in delivery of money in case of discrepancies", as Gupta puts it, these transfers usually take a few days and come with a cut of 7% of the total principal amount as cost of transaction.
Ripple, in its software-as-a-service solution, is removing these uncertainties, making cross border payments as simple and instantaneous as sending a WhatsApp text or an email. It also doesn't cut 7% of the principal amount as the cost of transactions.
"In 2019 alone, India received $79 billion in remittances, which is higher than China. Almost 35 million Indians are living abroad and regularly sending money. These transactions are of lower ticket sizes like $500 to $1000," Gupta told TechCircle.

Globally, Ripple caters to over a third of the 100 largest banks in terms of assets including Mitsubishi UFJ Financial Group, Bank of America and HSBC Holdings subsidiary Saudi British Bank.
Is Ripple scaling in India?
Started in 2012 by Chris Larsen and Jed McCaleb, Ripple is popularly known for its crypto currency Ripple or XRP; and its on-demand liquidity solution, both of which are not actively used in India due to lack of regulatory framework for cryptocurrency in India.

The on-demand liquidity solution, which Gupta explained, reduces transaction costs by 60% offering a considerable saving for both banks and customers, is yet to enter the country.
Through On-Demand Liquidity (ODL) service, RippleNet leverages its digital asset XRP as a bridge between two currencies, eliminating any differences in terms of depreciation or change in currency value. The currency deposited at a bank first converts into crypto currency at a government-approved exchange and then changes into the currency of the respective country it is being sent to. This happens in real time and at no extra cost.
Ripple charges its clients on a subscription basis by offering its software.

For banks, a blockchain network promises streamlining of operations. A consortium of the country's 15 leading banks -- Indian Bank Blockchain Infrastructure Company (IBBIC) -- is already looking into the technology.
Regulatory hurdles on the way
A lack of regulatory framework is one of the biggest hurdles for Ripple in India as its offering is a mix of cryptocurrency and blockchain technology. Currently, the government allows usage of blockchain technology in a restricted way and it recently proposed a bill to completely ban private cryptocurrencies.

"Regulators need to make up their minds. We have been in continuous discussions with them. First they need to decide which body will lead the cryptocurrency policy, will it be RBI or Sebi. Once the lead regulator is decided, there can be public and industry consultation. Also, clarification on the taxonomy of crypto, digital assets and blockchain is needed. Some countries like Malaysia terms digital assets as commodities, if India follows a similar method then it will fall under Sebi. If it is a payment instrument or currency, it falls under RBI," Gupta said.
Working closely with the regulators, Gupta believes that even though India may not be ready to adopt digital assets in the mainstream right away, based on selected use cases, it can be incorporated. "Cryptocurrency will not replace real currency, it will only compliment. What we can see is, digital assets can make dramatic improvement in cross border payments where there is a great amount of friction today. Companies like Paypal allowing cryptocurrencies for payments is a big news," he said.
"Banning a technology or taking a point of view against the technology is not the correct way. Take a view on use cases. For banks and domestic needs we don't need digital assets or cryptocurrencies but for cross border, absolutely, because it lowers the import and export costs. It is not all or nothing, you can use the technology in usecases where it is needed," he adds.

Ripple's ODL Service has been its flagship offering globally and its biggest innovation so far, but until it gets a nod from the government to use cryptocurrency in the processing, it will be operating on a limited case to case basis.
The article has been amended from the original to remove references to Ripple client Yes Bank.
---