Pandemic spurs growth for used car and two-wheeler marketplaces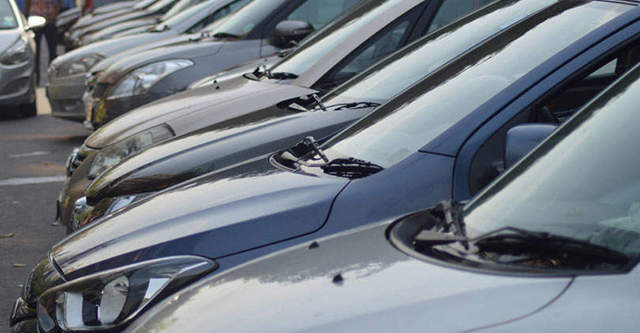 When companies encouraged employees to work from home during the lockdown on account of the pandemic, one of the sectors most impacted was shared mobility. While shared mobility players scrambled for business, demand for personal transportation surged, leading to online used car marketplaces such as CarWale and CarTrade registering robust growth in business.
"Owing to the impact of the pandemic on the job market, a large segment of consumers have tightened their budgets and decreased spending on big items. However, due to the lack of social distancing in Indian public transport systems, personal mobility has emerged as a non-negotiable. CarWale and CarTrade have witnessed a 175% surge in online inquiries for used cars under Rs 3 lakh since lockdown restrictions were eased," CarWale CEO Banwari Lal Sharma told TechCircle.
Both CarWale and CarTrade sell used cars -- the latter bought the former in November 2016.

Gaining traction from this newfound demand, CarWale and CarTrade together reported a 67% year-on-year increase in the number of unique users in September 2020. Online inquiries on CarWale increased 55% for the same period, Sharma said.
The 2005-founded CarWale, which has over 63,000 vehicles listed on its platform, claims to have generated nearly 50,000 fresh leads in the last three months of 2020.
The online platform features car description, license and usage details, photos, videos as well as expert and user reviews. It also offers publishing and price negotiation services to buyers on the portal.

"Currently, with a base of 28 million unique visitors a month, CarWale and its two wheeler portal BikeWale have witnessed a 38% increase in unique visitors in September 2020, a 21% increase in mobile app installs, and a 27% increase in app sessions, compared to September 2019. Interestingly, 91% and 92% of our visitors access the CarWale and BikeWale mobile sites, respectively, through their smartphone for quick research," Sharma said, acknowledging the digital shift in the space. CarWale set up the bike reselling unit Bikewale in 2012.
Turns out, Sharma's situation was not unique.
Delhi-based Spinny, also a used car retailing platform, said it sold 9,100 cars in 2020, compared to 5,000 in 2019, registering an 80% YoY spike. At 50%, a majority of its sales in 2020 came from Bengaluru, followed by Delhi-NCR, which made up 35%. Hyderabad and Pune contributed the rest, the company said.

The Gurugram-based startup, which looks to expand its presence to Mumbai, Chennai, Kolkata, and Ahmedabad, said 80% of the queries it received post lockdown were for petrol cars. This hinted at users preferring less expensive, low-end personal vehicles.
For 2020, there was a 19% YoY increase in demand for cars in the Rs 3-5 lakh range, while vehicles in the Rs 5-7 lakh range saw a 30% uptick.
"Spinny noted an overall 20% increase in demand for used cars vis-à-vis last year owing to the increase in demand for safe personal transportation by Indian households, even in the face of challenges in liquidity. The platform's processes were undertaken #WithExtraCare -- an initiative that encompasses thorough sanitisation of the vehicles, safe and sanitary home test drives, home deliveries, and an entirely contactless experience focussed on customer safety and satisfaction," Niraj Singh, founder and CEO of Spinny, said.

Interestingly, the number of women enquiring about home test drive requests on the platform rose 400% YoY, even as the platform witnessed a 100% spike in women customers from 2019 to 2020.
The pandemic scare, the convenience of owning a car and the safety of personal mobility pushed sales on Spinny, Singh said.
Singh's observations were mirrored in a CRISIL study, conducted mid-lockdown. The report, Singh said, showed that the self-driven vehicles market would pick up pace. Of the people surveyed, 55% of commuters indicated that they preferred travelling in their own cars post lockdown. TechCircle could not independently verify the report to confirm the timeline or the number of people surveyed.

Speaking on the uptrend, Gajendra Jangid, co-founder and chief marketing officer of CARS24, said "Post lockdown, we have seen a surge in demand for used cars, largely driven by first-time buyers who now account for 55-60% of total buyers as opposed to 45% pre-Covid. The primary need for these buyers is to commute safely -- either for work or to attend to daily chores. Hence, they are investing in hatchbacks, almost doubling its monthly sale post Covid-lockdown in December 2020, also, making it the key growing segment at CARS24. Interestingly, we also witnessed a growth of 55-60% in terms of monthly average, post unlock-2, in the luxury segment."
Building on the narrative, Sandeep Aggarwal, founder and CEO at Droom, said, "We have witnessed a strong increase in traffic, customer inquiries and leads on the platform. Since the lockdown was lifted by the central government in June, traffic has increased 6X, and GMV and net revenue are all time high. Key drivers for this shift included shifting focus to private ownership, pocket friendly used car options, and contactless dealings on online marketplaces."
As is the case with most industries post-pandemic, the used car segment too benefited from going digital. In fact, nearly all the used car space operators TechCircle spoke to credited their internet-friendly business models for the uptrend. It remains to be seen whether having a digital environment is USP enough for the business to sustain and grow.

---