Exclusive: TechStars backed Redwing Labs raises seed round led by ITI Growth Fund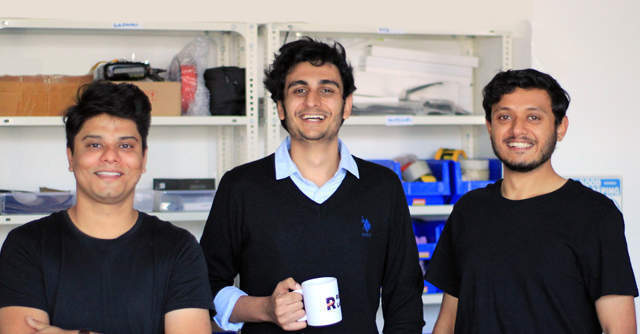 Redwing Labs, a healthcare drone logistics startup run by Bengaluru based Kitemaps Aerial Mapping Services, has raised a $1 million seed investment round led by ITI Growth Opportunities Fund.
Asymmetry Ventures, Beyond Capital, Cloud Capital, LetsVenture and a clutch of current and former executives from the Bill & Melinda Gates Foundation, Microsoft and Google participated in the round.
ITI Growth Opportunities Fund is an early stage investment fund from Investment Trust of India, a financial services group backed by Sun Pharmaceutical Industries director Sudhir Valia.

The startup will use the capital to further develop its technology stack and build key partnerships in healthcare, Anshul Sharma, co-founder, Redwing Labs, told TechCircle.
Redwing Labs was part of the TechStars accelerator programme and raised a pre-seed round of $120,000 from the US based accelerator in April 2019.
The startup was founded in 2018 by Sharma, a former NTU Singapore researcher; Arunabha Bhattacharya, former officer on special duty at the National Technical Research Officer (NTRO) and Rishabh Gupta, previously an insurance surveyor at Mehta and Padamsey.

The company is building a virtual cold chain for healthcare logistics by using an on-demand drone network. It's an end-to-end technology stack that will deliver various emergency and routine healthcare products. The on-demand solution will help reduce the need for refrigerators at hospitals and decrease wastage in the supply chain by delivering cold-chain products like blood, vaccines, anti-venom, and cardiac medicines using autonomous flying robots in a 50 kilometre service range.
Redwing Labs is among 20 companies selected by the Directorate General of Civil Aviation (DGCA) under its 'beyond visual line of sight' (BVLOS) policy to run pilot projects. The company is now preparing for the BVLOS experimental programs which are expected to begin in a couple of months' time.
The data generated in the first 100 hours of trial projects carried out by these selected companies in designated airspaces across the country will offer DGCA deeper insights to frame the next phase of regulations. Food delivery platform Zomato and hyperlocal delivery startup Dunzo are among the companies permitted by the civil aviation regulator for this experimental programme.

"Our focus is on safe, reliable and repeatable operations in a phased manner and to build trust with regulators and the general public along the way. Peri-urban, semi-rural and rural areas are where the early adoption curve will follow, as is happening with the rest of the world. I think there needs to be a recalibration of expectations for folks thinking about drone delivery of pizza being the first wave," Sharma said.
---