Shadowfax to launch E2E services with Vinculum's warehouse management system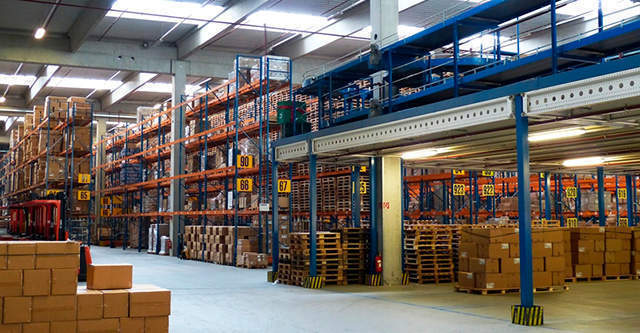 Logistics startup Shadowfax Technologies on Wednesday announced that it has partnered with omnichannel retail solutions provider Vinculum to set up a warehouse management system across its centres to venture into end-to-end (E2E) services.
The collaboration will help the Flipkart-backed company to offer E2E services, including first and last mile delivery, storage and specialised product handling across industry segments with assured same day and next day deliveries, it said in a statement.
The warehouse management system will be deployed across its 10 centres. The Bengaluru-based company plans to set up 50 more centres to expand its warehousing capacity from 5 lakh Sq. feet to 12 lakh sq. ft. by March 2022.

With the launch of E2E service, Shadowfax will offer enterprises a one-stop-shop set up for E2E logistics, space for storing inventory, and deliveries with a dashboard for tracking and monitoring of inventories as well as orders. It will be an end-to-end logistics solution for warehousing and express distribution, with 24-hour turn-around-time for all shipments, the company's website says.
Shadowfax offers two kinds of warehousing facilities -- big-box warehousing catering to clients who require pan India reach with space more than 10,000 sq ft and dark stores with same day and next day intracity deliveries with space requirement between 1,000-10,000 sq ft.
"Speed of delivery and customer satisfaction are the two important features that Shadowfax is focusing on to stay ahead of the competition. Integrated software from Vinculum for picking, packing, and shipping from a central warehouse management platform will bring the fulfilment speed to Shadowfax E2E services provided to our clients reaching their customers swiftly, securely with real-time inventory monitoring," Abhishek Bansal, founder and CEO, Shadowfax, said.

Founded in 2015 by Bansal and Vaibhav Khandelwal, Shadowfax has over 1.5 lakh registered delivery partners and provides a technology enabled crowd-sourcing platform for its fleet to work across categories. The platform caters to the logistics needs of brands across verticals such as food, grocery, pharma, and e-commerce. It claims to deliver more than 5 lakh orders a day.
In its last funding round, it raised $60 million from Walmart-backed ecommerce giant Flipkart.
The company has raised about $100 million till date from a slew of investors including Eight Roads Ventures, NGP Capital, Qualcomm Ventures, Mirae Asset and World Bank's financing arm, IFC.

---