Pepper Content launches AI platform to generate copies, tweets in seconds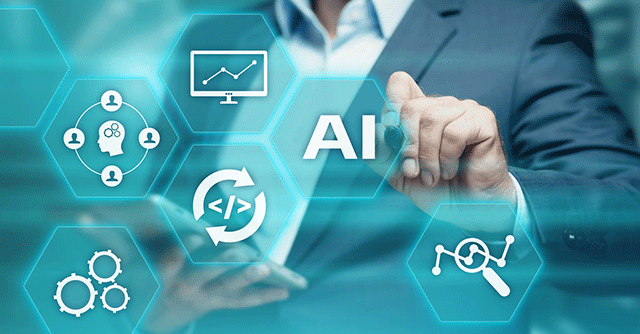 Content marketplace Pepper Content on Friday said it has launched an AI-enabled content generator, dubbed PepperType.ai.
The tool, a statement said, will assess the information fed into the system and allow creators to generate "countless" well-curated content and ideas within 10 seconds. This includes blog ideas, social media captions, tweets, product descriptions, newsletter, podcast and marketing ideas.
The assistive tool is built on top of GPT3, a language algorithm by Elon Musk's OpenAI, to generate short-form content copies and ideas. Powered by AI and ML, it looks to bridge the gap between creators and businesses to help scale their content operations.

"We understand the pressure for content creation that requires diligence, research, preparation and a certain degree of connectedness which is accompanied with time-consumption, deadlines, stress and burnouts. Our tool is for these creators, marketers, startups and even established brands, seeking top-notch content at a rapid rate and utilizing technological advancements for better efficiency and assistance to their teams," Rishabh Shekhar, co-founder and COO of Pepper Content, said in a statement.
He added, "The feedback during the beta version was splendid. People appreciated and informed us how they ended up saving hours of time -- their own and their teams, just because now the same thing could be done in a click of a button."
Founded in 2017 by BITS Pilani batchmates Anirudh Singla and Shekhar, Pepper now has a network of over 40,000 content creators and caters to over 500 brands, including Amazon, Swiggy, Indigo, Max Bupa, and Adobe.

In October 2020, the Mumbai-based startup raised $4.2 million in a Series A round led by Lightspeed India. The funding round also saw participation from angel investors Beerud Sheth, founder, Upwork; Balaji Srinivasan, Coinbase CTO, ex-GP at a16z; Gaurav Munjal, founder, Unacademy; Aakrit Vaish, founder, Haptik; Miten Sampat, ex-CSO, Times Internet; Akhil Paul, Caparo Group; Utsav Somani of iSeed and AngelList and Dilip Khandelwal, ex-managing director, SAP Labs India.
In February last year, it raised $306,183 in a seed funding round led by Titan Capital, an investment fund launched by Snapdeal founders Kunal Bahl and Rohit Bansal, and online media company YourStory Media.
---