Online trading firm Zerodha rakes in Rs 442.3 cr profits in FY20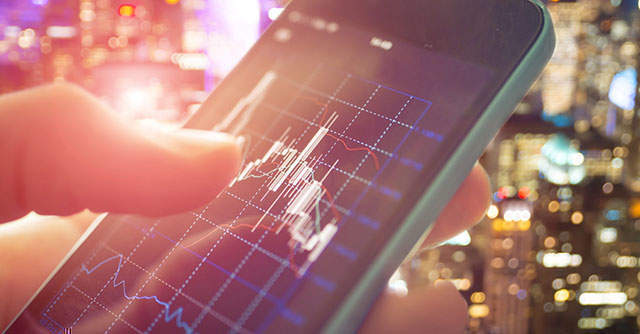 Online stock trading firm Zerodha Broking closed the financial year 2019-2020 (FY20) with net profits at Rs 442.3 crore. Revenue from operations stood at Rs 1034.7 crore, while it also generated Rs 59 crore from other non-operating income.
The Bengaluru-based firm reported Rs 500.6 crore of total expenses, of which employee expenses constituted about Rs 154.3 crore, according to regulatory filings. Co-founders Nithin Kamath and Nikhil Kamath drew Rs 11.95 crore and Rs 11.56 crore respectively in salaries while the company's head of quality, Seema Patil, drew Rs 11.28 crore.
Zerodha also spent Rs 56.7 crore to buy back employee stock ownership plans (ESOPs) during the year under review.

Zerodha's FY19 financials are not available as it transitioned to a private limited company only on March 16, 2019, from a partnership firm.
According to numbers shared by a company spokesperson recently, it's revenues grew 46% to Rs 950 crore in financial year 2018-2019, while net profits grew 50% to Rs 350 crore. In financial year 2016-2017, revenues stood at Rs 200 crore while profits were at Rs 100 crore.
Zerodha Broking was started in 2010 when the industry already had established online stock brokerages, including Sharekhan and Angel Broking.

In January 2019, it became the top brokerage firm across online and offline user bases, according to NSE data. It currently processes transactions worth $10 billion on its platform, accounting for 15% of the overall industry turnover. Zerodha's Kite Connect API product has over 100 clients that are charged on a monthly basis depending on the usage.
Zerodha had over 3 million user accounts as of October last year. Its largest markets include tier-I cities such as Mumbai, Pune, Bengaluru, Delhi and Chennai, followed by tier-II cities such as Ghaziabad and Ahmedabad. Users on all three platforms typically fall in the 28-30 age group.
Zerodha competes primarily with Upstox and Groww.

---