Zypp to provide last-mile delivery services for e-grocery, foodtech players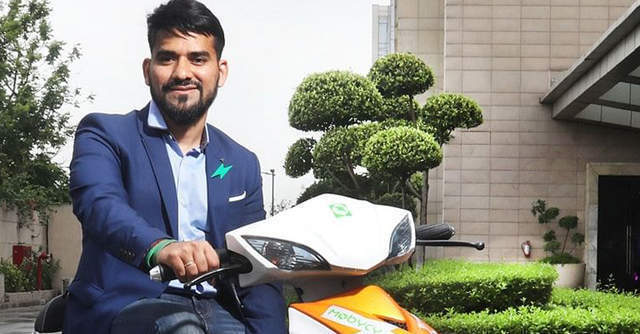 Gurugram-based Zypp Electric Mobility has partnered with more than 20 grocery, e-retail and foodtech players, including BigBasket, Grofers, Modern Bazaar and Spencers, to offer last-mile delivery services.
The electric self-drive scooter services provider, formerly known as Mobycy, has also deployed over 1,000 trained professionals to cater to the needs of the segment, it said in a statement.
Zypp claims to have developed a fleet of e-scooters that can carry up to 200 kg of weight. It has also set up over 50 battery swapping stations to ensure a faster turnaround time, the statement said.

"We have created special solutions catered to the grocery segment. Our partnership with BigBasket, Grofers and Spencers is a huge step towards our goal. We endeavour to expand our services to other cities as well and partner with organisations, businesses, kirana stores from all regions to take the idea of a carbon-free India forward," Akash Gupta, co-founder and CEO of Zypp Electric, said.
The 2017-founded startup currently has a fleet of over 1,500 EVs and is operational in Delhi NCR and Jaipur. It enables users to to fulfill their daily micro-mobility needs within a range of 5 km using its app.
Zypp also caters to B2B players, such as ecommerce platforms, food delivery companies, closed campuses that include hotels, resorts, townships, airports, corporate technology parks, and enterprises that are in need of last-mile mobility.

The company uses e-scooters indigenously made by local manufacturers.
In 2019, it raised $2 million in a funding round, dubbed as a pre-Series A round, led by IAN Fund.
---