IBM builds NewCo top team, hires new group president and CMO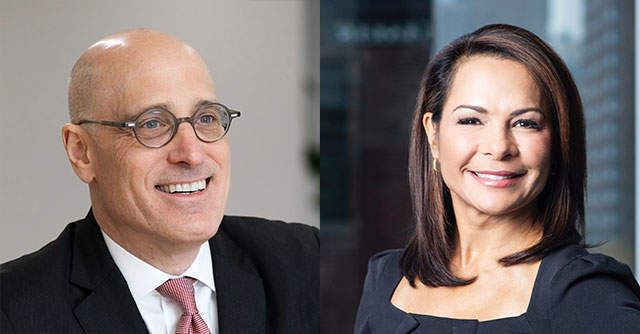 Armonk New York headquartered technology giant IBM is building the top deck for its managed infrastructure services spinoff, NewCo.
This week, the company announced two CXO hires -- former general manager of North America and chairman of IBM Japan, Elly Keinan will now serve as the group president of the new company, while former CMO of IBM Americas Maria Bartolome Winans has been elevated to the post of chief marketing officer (CMO) of NewCo.
Winans has been with IBM for close to 30 years.

The appointments come shortly after IBM CFO Martin Schroeter was announced as the CEO of the spin-off unit.
Keinan recently served as the venture partner of Israeli VC firm Pitango Venture Capital, before which he served roles as the GM of North America, Latin America and Japan for IBM. He also currently serves on the board of directors of technology companies such as Ottopia, Cellebrite, Netafim and non-profit organisation, United Way of New York City.
Winans previously was the CMO at IBM Americas, where she was responsible for marketing sourced revenue, demand generation and handling marketing professionals in different geographies of Americas. Winans has led marketing teams for IBM's Watson business, Software unity and IBMs Hispanic community, the company said.

Keinan is an alumnus of the University of Miami Herbert Business School, while Bartolome holds a Bachelor's degree from the University of North Carolina.
IBM said that once NewCo starts to function in the end of 2021, it will be twice the scale of its nearest competitor. The company has already engaged with 4,600 customers and has a backlog of more than $60 billion.
---