Co-working space aggregator Stylework, student housing platform Ezstays raise funds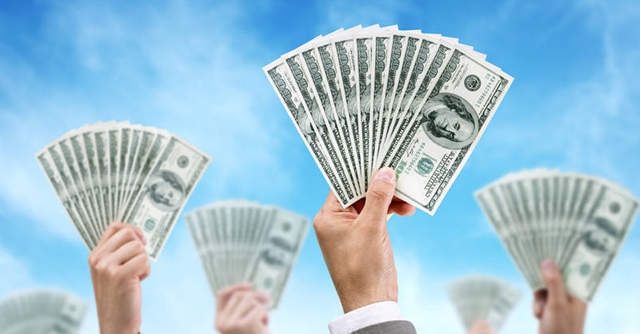 Stylework Innovation Hub, which runs co-working space aggregation platform Stylework, has raised $545,000 (Rs 4 crore at current exchange rates) in addition to a "strategic undisclosed amount" in a fresh funding round.
The round, dubbed pre-Series A, was led by Inflection Point Ventures, a statement said. ah! Ventures, We Founder Circle, Instarto and angel investors including Rachit Poddar from Marwari Venture Catalysts; Anil Gupta, former president of Reliance Infrastructure and General Electric; and Sunaina Gera, CEO of GridLines, participated in the round.
The company said it will use the fresh funds to expand its team and enter tier-1 cities. A portion will also be used to upgrade technology and boost product growth, it said.

"Stylework aims to unlock commercial co-working real estate by making it available in a flexible way. One can opt for their choice of office environment that is best suited for them from their own home city. Such unique models are a result of the Covid pandemic, which has forced a majority of the workforce to work from home. However, not everyone has a dedicated home office and wants to seek cost effective and Covid safe solutions that will work for them. Large corporates are now moving out from expensive commercial real estate and encouraging their employees to work remotely from such co-working or private offices," Vinay Bansal, founder and CEO of Inflection Point Ventures, said.
Inflection Point Ventures has already backed five companies -- including Stylework -- this year. The firm plans to invest Rs 155 crore in 2021 across 60 startups.
Founded in 2017 by Sparsh Khandelwal, Stylework is currently based out of the National Capital Region and claims to offer flexible co-working spaces in more than 800 locations. It claims to currently offer around 1.5 lakh seats to over 120 corporates and more than 3,000 freelancers and startups.

Stylework, which was part of Newchip Accelerator in Texas in July 2020, had previously raised a Rs 75 lakh seed funding round in 2019.
Ezstays
Ezstays, owned and operated by Next2 Door Living, has raised $400,000 in a seed funding round from former CEO of KPMG Richard Rekhy and undisclosed private investors.

The fresh funds, a statement said, will be used to refine the company's customer experience.
Launched in March 2019, Ezstays offers students accommodation services with power backup, meals and water.
The company said it operates more than 1,200 beds in Greater Noida, Ghaziabad, New Delhi and Bhopal. Beginning with 500 beds in the year of incorporation, the company expects to reach 5,000 beds by the start of the academic session of 2021-2022.

"Student housing is a good business across the world, especially in the UK and European countries. In India too, with the increasing trend in student's mobility across states to move to bigger cities for higher education, the demand for quality and safe student housing is rapidly growing," Rekhy said.
---