On the back of increased penetration of smartphones and digital payments, the online gaming industry in India is set to touch $2.2 billion by 2022.
The sector is expected to see a compound annual growth rate (CAGR) of 34%, reaching as much as $2,178 million next year, according to a report by PraxInsights -- the knowledge portal of Praxis Global Alliance (PGA).
In 2020, the market was valued at a little more than $1.2 billion, while a year earlier, it was at $899 million, the report said.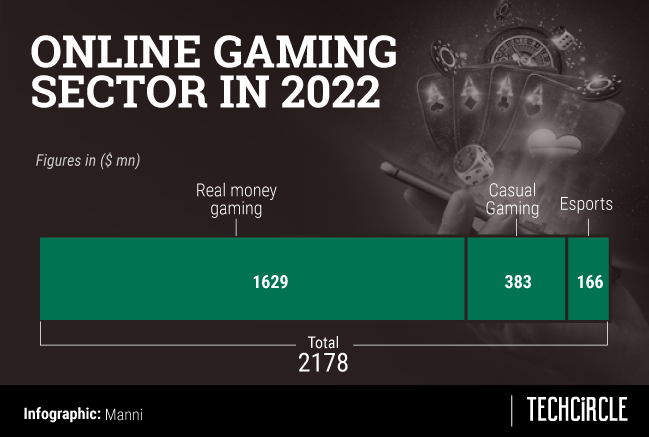 'Real money gaming' driving growth
The significant growth across the sector is being driven by real money games such as Teen Patti and Rummy. The segment is expected to make $1.62 billion (75%) of the $2.2 bn worth market by 2022.
On the other side, casual gaming, which includes trivia games and puzzle games, and esports are expected to make $383 million and $166 million, respectively.
The number of gamers across all three categories combined is expected to reach $582 million by 2022, growing at a CAGR of 26%, the report added. In 2016, the number of online gamers was just 145 million.
Mobile gaming preferred
Citing a survey of 900 people, the PGA report also notes that most gamers, over 70%, prefer to play on smartphones instead of large-screen devices such as laptops or consoles.
About 40% of the survey respondents said that their gaming session lasts for about one to two hours, while 38% said they wrap it up in under one hour. A majority of respondents also said that they play games either post-dinner or while travelling.
Globally, the gaming market stood at a value of $151.55 billion in 2019 and is projected to reach close to $256.97 billion by 2025, recording a CAGR of 9.17% over the prediction period (2020-2025).
---