Infosys vests stock options to top brass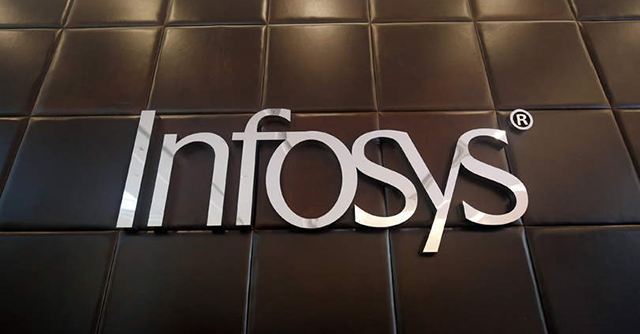 Indian information technology (IT) services giant Infosys on Wednesday told the United States Securities and Exchange Commission (SEC) that several of its key managerial personnel and directors have acquired stock incentives worth Rs 33.99 crore.
The vesting occurred through the Bengaluru headquartered firm's existing employee stock ownership plan (ESOP). As per the SEC filing, CEO Salil Parekh acquired over Rs 4.33 crore of equity, and sold about Rs 1.78 crore of it.
Parekh took over from interim CEO UB Pravin Rao in 2018. Currently the COO, Rao acquired equity worth Rs 1.94 crore from the ESOP plan, and disposed Rs 79.7 lakh of it.

In the reported exercise, Infosys vested the maximum value of shares to its president Mohit Joshi, with American depositary receipts (ADR) worth about Rs 11.19 crore. He sold all of it. Another Infosys president, Ravi Kumar S, acquired the second highest estimate of shares with ADRs worth Rs 10.82 crore. He disposed Rs 6.99 crore of it.
Read: Infosys CEO Salil Parekh's salary up 26% to $6.1 mn in FY20
Other executives who were part of the vesting exercise at Infosys included CFO Nilanjan Roy, group human resources head Krishnamurthy Shankar, company secretary Manikantha AGS, and group general counsel and the chief compliance officer Inderpreet Sawhney.

In a separate regulatory filing from Infosys to the SEC on Thursday, chairman Nandan Nilekani's daughter Janhavi Nilekani gifted 7.78 lakh equity shares to her son Tanush Nilekani Chandra. Janhavi Nilekani is a promoter of the company. Post the disposal of the gift, she holds about 1.19 crore equity shares in the company.
In the last reported quarter -- the third quarter ended December 2020 -- Infosys showed a steady and impressive movement from recovery to growth in the otherwise seasonally weak quarter. In the Q3 results presentation, Infosys raised its forecast, on the back of its highest ever total contract value registered -- $7.13 billion.
In the recent past, the Narayana Murthy-founded firm has shown a potentially strong pipeline of deals, having signed on players such as German luxury carmaker and Mercedes-Benz owner Daimler in late December.

---