Livspace expands to four new cities, opens offline experience centres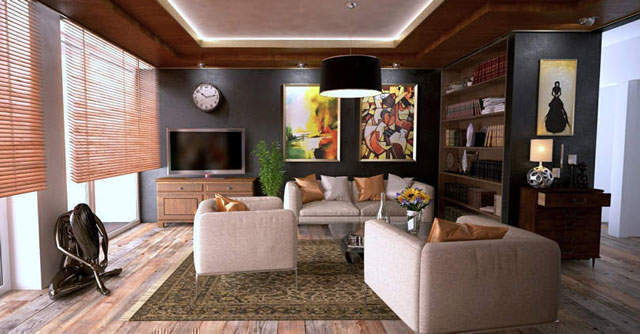 Online home interior and design platform Livspace, operated by Home Interior Design E-commerce, said it has expanded its presence to Kolkata, Ahmedabad, Jaipur and Kochi.
The Bengaluru-based company will set up multiple 1,500 sq ft stores or experience centres at prime locations in these cities, a statement said.
"As per internal estimates, the modular solutions market in the four cities is valued at around $500 million. By tapping into this large opportunity, Livspace expects these new markets to contribute to over 10% of its overall revenue in the next two years," the company said.

The startup also has a presence in Singapore, and nine metro in India, including Bengaluru, Delhi, Noida, Gurugram, Mumbai, Thane, Pune, Hyderabad and Chennai.
The company looks to rapidly expand in India and the Asia Pacific region, the statement said.
In the next 12-18 months, it plans to have a presence in 30 Indian cities, including Mysuru, Lucknow, Mangaluru and Surat. It also plans to grow its retail footprint through franchisee-based experience centres.

In the Asia Pacific region, it is evaluating markets such as Australia, Malaysia and Indonesia, the statement said.
"In the next 20 cities beyond the metros, consumers already have a strong appetite and spending propensity for lifestyle products from trusted brands. But, as expected, the renovation industry is fragmented in these cities and there is no strong brand in the home interiors segment," Ramakant Sharma, co-founder and COO of Livspace, said in a statement.
Livspace claims to be the first organised player in its segment to enter the Jaipur, Ahmedabad and Kochi markets. In the coming year, the company expects to onboard over 500 design entrepreneurs from its new markets -- it currently has over 5,000 members.

"In an average home, modular solutions make up over 50% of renovation spends. In non-metros, this percentage is even higher as consumers aspire to owning a well-designed modular kitchen or wardrobe, especially new homeowners moving into apartments and high-rises... Livspace is well placed to capture a substantial market share," Saurabh Jain, senior vice president, category and supply at Livspace, said.
In January, the company partnered with property search portal Housing.com's allied services platform Housing Edge.
---