Accenture reports strong Q2 2021 growth, raises fiscal guidance to 6.5%-8.5%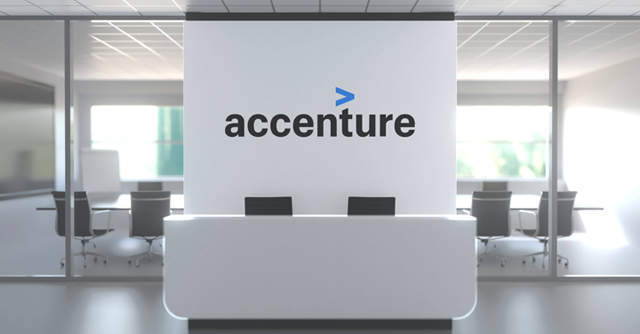 Global consulting major Accenture on Thursday said it has returned to pre-pandemic growth levels, with $12.1 billion in revenues for the second quarter of the 2021 financial year ended February 28, 2021. This was 8% higher than $11.14 billion reported in the same period last year.
Operating income was also 11% higher at $1.65 billion.
The company's new bookings for the quarter were at an all-time high of $16 billion, an increase from 13.7% a year ago. The bookings were split between consulting and outsourcing at $8 billion each.
Read: Accenture goes shopping again, takes 2021 acquisitions tally to 10
In terms of its growth outlook for the third quarter, the company expects revenues in the range of $12.55 billion to $12.95 billion, which places growth at between a healthy 10-13%.
The company also raised its outlook for the fiscal year 2021 from 4%-6% previously to 6.5% -8.5%. Accenture also announced a one-time bonus, equal to one week of base pay, for its people below managing director.
"We have seen another quarter of strong, broad-based demand for our services across geographic markets and industries, and delivered record new bookings as well as excellent profitability and free cash flow," Julie Sweet, Accenture's chief executive officer, said.
The consulting revenues for the quarter were up by 4% at $6.44 billion while outsourcing revenues saw a 14% increase to $5.65 billion as compared to the second quarter of fiscal 2020.
Gross profit for the quarter was at 29.7%, a decrease from 30.2% reported in the same quarter last year, while net income was at $1.46 billion, compared with $1.25 billion for the second quarter last year.
Read: Accenture to spend $1.7 bn on acquisitions in FY21 to ride digital transformation wave
In terms of geographies, North America saw its revenues increase by 7% to $5.63 billion, while Europe noticed double digital growth at 11% to $4.03 billion. The growth markets meanwhile clocked an 8% rise to $2.43 billion.
The financial services, health & public service, and the media and communications reported double digit revenue growth at 14%, 16% and 11% respectively, while products saw an increase of 6% and resources clocked a 4% rise.
Accenture said it looks to return at least $5.8 billion in cash to shareholders through dividends and share repurchases, as compared to $5.3 billion previously.

---