Instoried, Cancer Clinics raise early-stage funding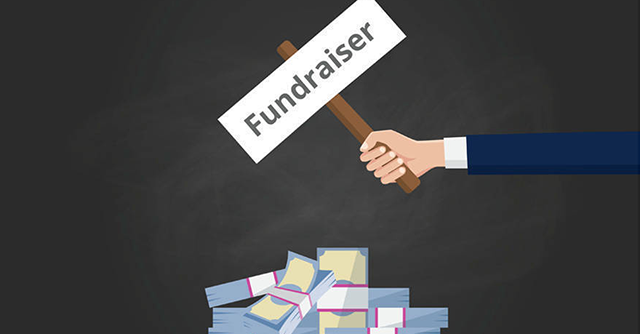 Bengaluru based deep-tech and artificial intelligence (AI)-based content platform, Instoried has raised an undisclosed amount from Rockstud Capital.
The startup, founded in 2018 by Sharmin Ali, Sutanshu Raj helps enterprises and individuals with tools for emotional engagement with customers.
The startup said it will use the funds to reach out to newer geographies as It has recently begun tapping into the business to consumer (B2C) segment to drive growth.

Operated by Instoried Research Labs, the company has built in web apps and APIs (application programming interface) which can help integrate the tool onto any platform. The platform works by identifying emotional quotient of content and providing customised recommendations. The company currently has over 30 enterprise customers globally, according to a statement.
Cancer Clinics secures $1.5 mn
Hyderabad based day-care cancer treatment centre Cancer Clinics, a unit of CIPHER Oncology, has raised $1.5 million (about Rs 10.8 crore) in an early stage of funding, dubbed pre Series A, led by Axilor Ventures.

M-Venture Partners, a Singapore based early-stage fund, also participated in the funding round, according to a statement.
Natco Pharma limited, Hyderabad based pharma entrepreneurs, leaders from Bharti group, partners from KcKinsey along with Indian School of Business alumni also chipped in.
Founded by Sonali Srungaram and Sasi Sunkara, the company started operations in February and is planning to add four more centres in the next few months outside of Hyderabad. Cancer Clinics provides digital access, distributed delivery, and partnerships with asset owners, which it said is its USP.

The series A funding is expected to close in the second half of 2021, the company said.
ExtraaEdge raises $1 million
Pune Based marketing technology startup ExtraaEdge has raised $1 million (about Rs 7.2 crore) in a funding round, dubbed pre-series A, led by Pentathlon Ventures. Other participants in the round include 9unicorns, Indian Angel Network, Faad network and DevX innovation.

The round also saw investments from CTO of Icertis Monish Darda; former CEO of Threadsol Manasij Ganguly and Aditya Somani who was earlier with Premji Invest.
ExtraaEdge, founded in 2015 by Abhishek Ballabh and Sushil Mundada, works specifically in the education marketing industry. It provides a CRM (customer relationship management) software to help institutions manage and predict admissions by automating sales and leads.
IvyCap Ventures makes strategic investment in Bidgely

Bengaluru based AI analytics startup Bidgely has raised Rs 15 crore (about $2 million) in an undisclosed funding round from IvyCap ventures to accelerate its growth plans in India.
Bidgely's solution utilises AI to turn utility meter and customer data into business intelligence. The platform also helps create customized energy profiles for targeted marketing and customer engagement strategies. The company currently works with over 30 utilities and energy retailers across the globe.
Bidgely, founded in 2010 by Abhay Gupta and Vivek Garud, looks to tap into a new clean energy mandate from the government of India. Currently, the company sees growth in the rollout of 250 million smart meters in India, out of which 1.4 million have been installed.

Voiro raises $1.8 million led by Mela Ventures
Bengaluru based SaaS revenue analytics suite Voiro has raised $1.8 million led by Mela Ventures. Previous participants 1Crowd, who had led Voiro's seed round in 2019, also participated in the funding, according to a statement.
Voiro, founded in 2014 by Kavita Shenoy, Anand Gopal, Anil Karat and Jithin George, provide CRM solutions focused in the media vertical. The company currently provides OTT players and publishers with revenue reconciliation and deep analytics solutions. Some of the flagship events it catered to include the likes of the IPL, Oscars and the Big Billion Day by Flipkart. Voiro said it will utilise the investment to strengthen its journey as a global SaaS leader in media technology.
Zotalabs secures capital
Pune based online edtech platform Zotalabs has raised $125,000 Building in a seed round, led by Dhianu Das from Alfa Ventures. The startup said it will utilise to create a subscription based platform for providing K-12 education to students globally, starting with south-east Asia.
Other participants in the round included , Transa CIBIL's CRO Bhavesh Jain, CEO of Value Unlocked Sandeep Jain, Corporate controller for ISS Thailand Deepak Goyal, Ankur Shrivastava from Gen Real Property and Vatsal Jain from Paypal.
---