Miles Software founder Milan Ganatra launches fintech startup; invests in Financepeer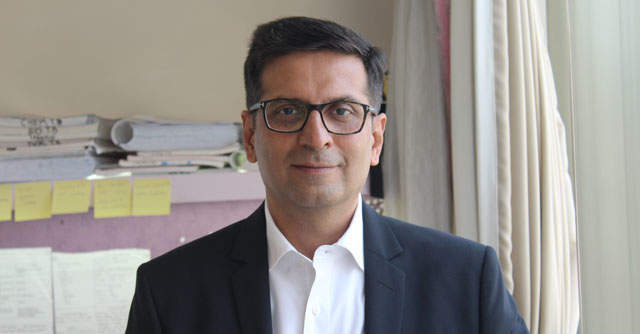 Milan Ganatra, founder of Ebix-acquired Miles Software Solutions, has launched a financial technology venture, formed an investment analytics platform and funded an education fintech company after his full exit from the Nasdaq listed company.
His new venture, 1Silver Bullet, is an application programming interface (API) platform which will offer gateway infrastructure to companies to help them access financial data of their customers and facilitate direct access to financial services.
The Mumbai-based startup will focus on tech-based firms in domains such as education, agriculture, insurance, and travel. The company aims to bring standard, stability, security, and modular interoperability channels between financial service providers and businesses, as per a statement.

Early this month, TechCircle reported Ganatra's departure from Ebix and his plans of building another startup. Ganatra founded Miles Software in 1998 to provide on-demand wealth and asset management software to banks and asset managers. When Ebix bought the company in 2018, it was announced that the deal involved a $19 million payout with an additional contingent earn-out of up to $8.5 million, to be paid two years the from acquisition. The conditional earn-out was due last year.
According to the statement, Ganatra has made an initial investment of $1 million (about Rs 7.2 crore) in 1Silver Bullet.
Additionally, he has set up an investment analytics platform named Finalyca. A joint venture with portfolio management services firm PMS Bazaar, the tech platform focuses on alternative investment funds, portfolio management services, market-linked debentures, unlisted equity, and alternate debt.

Ganatra has made an investment of $200,000 into the company and joins the firm as a board member as well as an advisor to the executive team.
"With 1Silver Bullet we aim to democratise the workflow by bringing businesses and technology on the same platform, enabling companies to build consumer-friendly experiences and providing them with intelligent tools to build a dynamic tech infrastructure. Finalyca, on the other hand, gives investors the power to make informed decisions," Ganatra said.
Ganatra has also invested an undisclosed amount in school fee financing startup Financepeer.

Founded in 2016 by Rohit Gajbhiye, the company partners with schools across the country and help parents pay fees in instalments at zero interest. In September, the company raised $3 million from a group of investors, including Jaipur-based NBFC MS Fincap, UAE conglomerate Danube and Mumbai-based Aar Em Ventures, along with Angelbay Holdings, JITO Angel Networks and HEM Angels.
---