CareerLabs, Social Circus, Do Your Thing, Onsurity get early stage cheques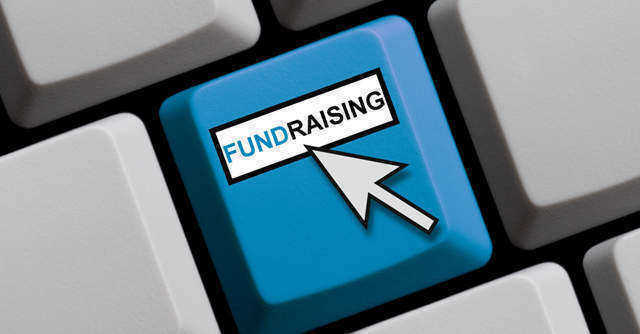 Bengaluru-based CareerLabs Technologies, which offers a profile builder for students and working professionals, said it has secured $2.2 million in a fresh round of funding, dubbed pre-Series A.
The investment was led by Rocket Internet's Global Founders Capital, with participation from UPL chief digital officer Toshan Tamhane, QuessCorp founder Ajit Isaac, Spencer Stuart managing director Rohit Kale, former Nasdaq managing director for Asia Pacific Ghanshyam Dass, Netflix's business development director Abhishek Nag, and a few undisclosed angels.
The capital, as per a statement, will be used by the company to scale its platform and support the launch of a new product.

Founded in 2019 by former Byju's executives PN Santosh, Krithika Srinivasan, and Prasanna Alagesan, CareerLabs' technology-enabled platform helps students and professionals discover their career paths.
It offers detailed profile analysis, personalised recruitment mentoring, and a unique career track recommendation engine that provides suitable industry-recognised courses and certifications for upskilling.
The company claims to have reached out to 1 lakh+ students so far, with over 30,000 active users and 3,000+ paid subscribers. In the future, it looks to cover over 1,000 colleges with more than 6 lakh students and help everyone discover their dream careers in an affordable way.

Social analytics startup Social Circus secures $1 mn
Singapore and Bengaluru based social media analytics and big data SaaS startup Social Circus has raised $1 million in a funding round, dubbed pre-Series A.
The investment, according to a statement, was led by Inflection Point Ventures (IPV), with participation from multiple angels from India and abroad.

This includes DC OSSE's director for data strategy, operations and modernisation Saurabh Gupta, Bajaj Finserv's head of strategy Ganesh Mohan, Navi FinServe CEO Samit Shetty, Zopim co-founders Royston Tay and Yang Bin Kwok, and Olam Group president Srinivasan Venkita Padmanabhan.
Social Circus said it plans to deploy the fresh funds to accelerate growth in other geographies as well as strengthen its sales, engineering and data sciences teams. It also plans to use the capital to launch new offerings and scale new revenue streams.
Founded in 2012 by IIM Ahmedabad alumnus Ram Bhamidi and King's College London graduate Prerna Pant, the startup offers artificial intelligence (AI), machine learning (ML), and big data-based platforms to help brands and businesses get actionable business insights from social and digital data in real-time.

"Over 4 billion people are active on social media globally, collectively generating a massive amount of conversations, engagement and activity every day. Brands, marketers, researchers, analysts and businesses are struggling more than ever to make sense of all of this data in real-time," Bhamidi said. "Our AI-powered social listening and analytics platform uses big data architecture and AI/ML algorithms to empower companies with comprehensive data and actionable insights in real-time."
Currently, Social Circus counts several mid-to-large-sized businesses, including Fortune 500 clients, in its customer base across the Asia Pacific.
Global ecommerce enabler Eunimart raises $700,000

Hyderabad and Singapore based global ecommerce enabler Eunimart Multichannel said it has raised $700,000 in a fresh funding round.
The round, dubbed pre-Series A, was led by LetsVenture, 9Unicorns, Loyal VC, and Supply Chain Labs, with participation from TMT Connekt, Angelbay, and SucSEED Ventures.
It will be used by the startup to expand its sales, partnerships and marketing teams as well as to scale the product in line with the growing demand, a statement said.

Founded in 2017 by Shayak Mazumder and Archana Shah, Eunimart offers an AI-powered platform to help SMEs sell their products globally. It offers tools that automate or help with tasks like product cataloguing, pricing, image and content optimisation, portfolio optimisation, understanding of competition, sales prediction, etc.
"We are creating one of the world's most advanced platforms for merchants to sell anywhere, on any channel of sales, supported by artificial intelligence for decision making, robust supply chain management system and omnichannel suite of solutions," Mazumder said.
The platform claims to have more than 5000 sellers, having processed over 50,000 orders per month, across India and the Gulf.
Do Your Thing raises $150,000 from Mumbai Angels Network
Branded content marketplace Do Your Thing (DYT) said it has raised $150,000 in a fresh round of funding led by Mumbai Angels Network.
The investment will be utilised by the Cedreto Marketing-run platform to improve its underlying technology, a statement said.
"The funds will be injected into pushing a few key tech modules of DYT. It'll strengthen the platform, reduce the amount of manual intervention required and make the process of getting branded content created as easy as ordering food online," Hemant Dua, DYT's chief growth officer, said.
Dua founded the Gurugram-based startup with CEO Ankit Agarwal in 2019. Their goal was to democratise social media and allow people to be rewarded for the content they post. This led them to create the platform, which lets creators run a campaign for preferred brands and get paid for the same.
DYT counts MasterCard, Nescafe, Lays, Havells, Marks & Spencer, Logitech, Hershey's, Royal Sundaram, and Klairs among its brand partners and has seen a 4x jump in its revenue over the past financial year.
Kunal Shah, Gaurav Munjal back Onsurity
Bengaluru-based Onsurity Technologies, which offers a tech-backed employee healthcare platform for businesses, has raised an undisclosed sum from its existing customers, a statement said on Monday.
The company said that multiple business customers, including some super angels, reached out to invest based on their experience, resulting in the unexpected round.
The investors who led the round were Cred founder Kunal Shah, Jupiter founder Jitendra Gupta, Park+ founder Amit Lakhotia, Mosaic Wellness founders Revant Bhate and Dhyanesh Shah.
Participants in the round included Unacademy's Gaurav Munjal; Fynd's Aakrit Vaish, Miten Sampat, and Harsh Shah; Clevertap founders Sunil Thomas, Anand Jain and Suresh Kondamudi; former Matrix Partners VP Gourav Bhattacharya; and AdvantEdge Founders' managing partner Kunal Khattar, the statement added.
Founded in 2020 by Yogesh Agarwal and Kulin Shah, Onsurity provides SMEs with technology-oriented solutions to improve employee and team healthcare. The company raised its seed round in March 2020 and has roped in over 700 SMEs, with over 70,000 users, in its customer base.
The proceeds from the latest round will be utilised to scale the employee healthcare platform and the technlogy stack behind it, the statement said.
Edtech startup Melvano raises seed funding
Chennai based Melvano Education, which offers personalised online learning services for competitive exams, has raised an undisclosed amount in a seed funding round.
The investment comes from angel investors Arjun Sarwal, head of SEA at TikTok Singapore; Hareram Jha, senior vice president at Noon Dubai; and Sunil Kamath, vice president at PlayMagnus, a statement said.
The capital, it said, will be deployed to expand the platform's geographical reach as well as to add new exam categories for students. A part of the capital will also go towards research and development as the IIT Madras-backed startup looks to add more features for its learners.
Founded in 2018 by Taran Singh, Melvano's AI-powered app helps with JEE preparation by mapping out weak areas of students and creating a personalised learn plan, complete with study material, solved examples, mock tests and a question bank.
Learners can work through these materials, while tracking their performance and getting their doubts cleared at the same time. Melvano also offers personal IIT mentors and newsletters for students.
"Melvano has proved its mettle with JEE Main 2021 result. This year more than 10 Melvano students are in the top 1 percentile, and over 50 students have scored 95+ percentile," Singh said. "We are planning to extend our successful model for other courses too. Now, with the funding, we can see a much-accelerated growth and aim to cross 1 million students by end of 2021."
---