LimeChat, Dybo raise funds; Blacksoil backs 3 companies in debt financing round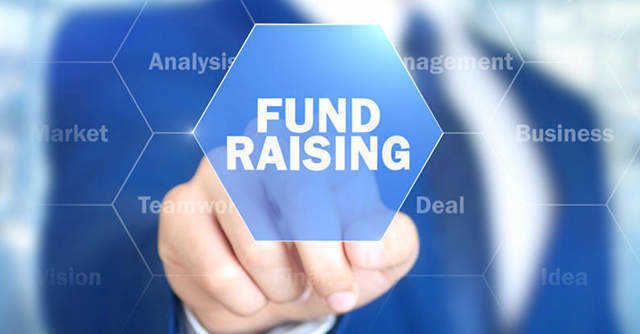 Gurugram headquartered conversational artificial intelligence (AI) startup LimeChat has announced raising $750,000 (Rs 5.65 crore as per current exchange rates) in a seed funding round.
Led by pi Ventures and Stellaris Venture Partners, participants in the round included Kalyan Krishnamurthy, Sujeet Kumar, Ramakant Sharma and Dilip Khandelwal, a statement said.
LimeChat said it will utilise the capital for product development and scale its go-to-market operations.

The company had previously raised funds from Titan Capital in 2020.
Founded in 2020 by IIT Delhi alumni Nikhil Gupta and Aniket Bajpai, LimeChat enables direct to consumer (D2C) brands drive online sales conversations across WhatsApp, Facebook Messenger and Instagram. The company works with over 25 D2C brands across fashion, beauty, health and wellness verticals.
"Chat has traditionally been seen as a customer support channel. However, we believe that in the next five years, commerce through chat mediums, or c-commerce, will be comparable if not higher than e-commerce revenues," Bajpai said.

He added, "It turns out most customers are unhappy with the information overload and involved decision-making needed to buy from an online website. Limiting our focus solely to the e-commerce vertical enabled us to engineer the tailor-made contextual interactions which these customers desire."
The company claims to have increased the conversion rates for customers by 10X through its conversational commerce platform and has been able to automate 80% support tickets for brands, compared to the industry standard of 40%.
Blacksoil Capital backs three startups in debt round

Blacksoil Capital has announced investing over Rs 12 crore ($1.6 million as per current exchange rates) across three startups, including Freightwalla, UpMoney and Rapidbox, in a debt financing round.
With this, Blacksoil Capital claims to have completed over 50 debt transactions in growth companies, deploying a total of Rs 500 crore.
Freightwalla is a tech-enabled freight forwarding and logistics portal, while Rapidbox is a D2C brand in the affordable category making apparel, accessories and footwear. The third company, Up Money, is an NBFC that provides small ticket-size business loans to MSMEs and two wheeler financing solutions.

"We have provided debt funds tailored for these companies to provide cash to meet the growth and working capital needs which are crucial for the fast-paced growth these companies are witnessing. We hope to build upon these relationships to be their long-term partners as they scale manifold in a sustainable manner," Ankur Bansal, cofounder and director at Blacksoil, said in the statement.
Dybo raises funds from Singapore VC Spanache
Bengaluru headquartered visualisation technology company Dybo has raised Rs 1.2 crore ($0.16 million as per current exchange rates) in a seed funding round.

The round was led by Singapore-based venture capital firm Spanache, with participation from MicroD CEO Manoj Nigam, a statement said.
The company said it will utilise the fresh capital to refine the company's flagship products Dybo360 and DyboAR, and for team expansion and new projects.
Founded in 2019 by BITS Pilani alumni Dhawal Jain and Aman Kumar, Dybo works with online and offline brands and stores providing them with automated 3D content generation, photorealistic product visuals and augmented reality solutions.

Customers can use Dybo's services to visualise products in different colours and materials in their home setting.
Dybo, which serves ecommerce businesses, is associated with 50 furniture and furnishing designer brands globally.
The startups plans to target customers offering other design-focused products, such as clothes, accessories and electronics, going ahead.
Now, Dybo is associated with 50 designers and brands globally. In the past six months, it has produced over 9.5 trillion photorealistic product visuals. The startup has aggressive plans to target other design-focused products like clothes, accessories and electronics, among others.
---