AWS launches Amazon Digital Suite to digitise SMBs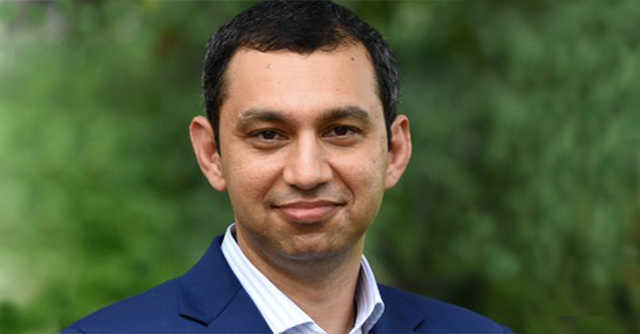 Despite making up 40% of the Indian workforce and 36% of the country's GDP, small and medium business (SMBs) continue to face digital challenges, as per a study.
Amazon Web Services said it analysed responses from 3,000+ independent service providers, technology vendors, and SMB survey results. It found that 84% of them faced issues with accessibility, 82% found the available solutions too expensive, while 81% and 74% cited lack of simplicity and support, respectively, affecting deployment of their digitisation drives.
To address these issues, the company on Friday launched a set of SMB-focused solutions, dubbed Amazon Digital Suite, from seven of its technology partners.

"We want to ensure the power of the cloud is within the reach of SMBs," Puneet Chandok, president of commercial sales, Amazon Internet Services (AISPL) and AWS, for India and South Asia, said in an e-meeting with the media.
The public cloud services market in India, as per a December 2020 report by IDC, is set to grow at an annual rate of 22.2% from 2020 to $7.9 billion by 2024.
Expenditure from SMBs would make up 29% or close to $2.29 billion of all public cloud spends by 2024, the report said.

A separate IDC report, published in January 2021, said that nearly 40% of SMBs were looking to increase their cloud expenditure.
Read: SMBs to make up 30% of Rs 63,000 cr public cloud market in 5 years: NASSCOM
Unpacking Amazon Digital Suite

The latest launch, in line with Amazon's January 2020 announcement to digitise about 10 million SMBs by 2025, is a platform that will provide a marketplace accessible to all SMBs, with tailored use cases and access to a broad base of buyers and sellers.
"With the Amazon Digital Suite, SMBs can overcome the challenges of technology adoption, digitise their operations, innovate in their business, accelerate their growth, and help India prosper," Chandok said, in a statement.
Amazon, he said in the e-meeting, will provide the largest network of software partners built on AWS, along with expertise in scaling SMBs services.

Read: Amazon to create 1 crore jobs in India by 2025
The digital suite will be available on the Amazon marketplace, and AWS claimed that the software on offer will be priced from Rs 20, and offer up to 75% discount on other solutions. The company also announced a 30% discount on the suite for new customers till April 23.
Addressing the need for easy deployment, AWS said the software can be utilised by customers without having to deal with paperwork and would be backed by technical support for product inquiries.

Read: Digitalising SMBs may add up to $216 bn to India GDP in four years: Cisco
Ecosystem partnerships
Its partnership with firms such as Cleartax, OkCredit, Razorpay, Vinculum, Zoho and Freshworks for the latest offering helps address specific areas for SMBs, as per AWS.

For example, ClearTax is expected to help SMBs with compliance, registration and GST services, while Razorpay and OkCredit will handle payments, and online catalogue and staff management, respectively.
"Small businesses, now more than ever, are waking up to the possibilities offered by digital, and need help assembling this puzzle," Vedanarayanan Vedantham, head of SME business at Razorpay, said.
Read: Amazon CEO Jeff Bezos announces $1 bn investment for India by 2025
To help SMBs move their products online, Amazon said it will provide its own ecommerce and e-procurement platforms, while Vinculum will offer its retail automation and order management services.
FreshWorks and GreytHR, on the other hand, will handle the human resource (HR) and customer relationship management (CRM) requirements, spanning IT service management, payroll and attendance, employee engagement and accounting and inventory.
Additionally, AWS said it will provide its solutions in the areas of analytics, artificial intelligence (AI), machine learning (ML), internet of things (IoT) and cloud migration services to help SMBs with their digital transformation journeys.
---