Qube Health, Comofi Medtech raise funds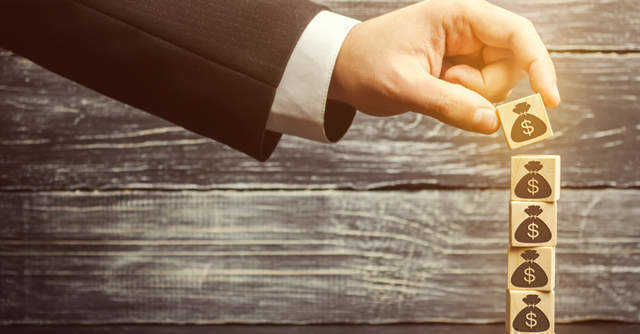 Healthcare robotics startup Comofi Medtech has raised Rs 2.15 crore ($288,000) in a seed funding round from JITO Angel Network.
A community-based platform focused on new venture investments, JITO Angel Network has a portfolio of about 40 companies.
Comofi will use the fresh funds to expand its team, and for product compliance, certification and working capital purposes. It also plans to increase its hospital network, add strategic depth, and achieve the first few installations in the hospitals, a statement said.

Founded in 2018, Comofi is a Bengaluru based deeptech startup that looks to provide healthcare solutions to improve health outcomes for patients, while enhancing work efficiency and safety for healthcare practitioners.
"Surgery use cases and technologies are moving towards intra-operative planning. Real-time and more accurate planning is possible due to advancement in medical image processing. We are excited and believe the partnership with JITO Angel Network and other investors on board will help us have deep experience in facilitating innovation and business growth," Satish Kalme, founder of Comofi, said.
Inflection Point Ventures backs Qube Health

Mumbai headquartered Qube Health, operated by QB Health Technologies, has raised an undisclosed amount in a fresh funding round, dubbed a pre-series A round, led by Inflection Point Ventures (IPV).
Mohit Burman of Dabur Group and Keiretsu Forum (NCR, Bengaluru and Chennai chapters) participated in the round, along with marquee HNI investors Alan Gertner, founding member of Google's first global business strategy team; and Akshay Saxena, Ashoka fellow and president of Avanti.
Qube Health, which operates in over 700 locations in India, looks to use the fresh capital to enhance its technology stack for users, including enterprise HR teams and their employees. It also looks to add more people to manage the 300+ corporate clients it aims to cater to over the next year, a statement said.

Founded in 2019 by Chris George, Qube Health provides primary care, health screening and other non-insurance healthcare services to large companies across six industries including financial services, food services, facility management and manufacturing.
The company aims to have one million individuals on its health technology platform by 2022.
"Qube Health has created an AI driven health tech platform where they have already aggregated more than 11,000 hospitals and clinics for easy access for professionals who are covered under a variety of mediclaim and healthcare benefits provided by the companies. The data insights can help companies and individuals understand their organisation, the employee and their family's health better, to plan better health outcomes for everyone," Mitesh Shah, co-founder of IPV, said.

---