NetApp Excellerator picks four Indian startups for latest cohort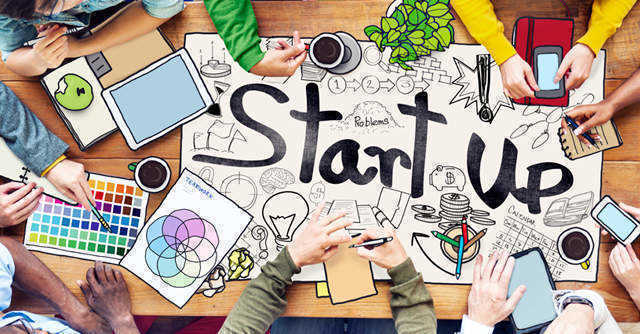 Hybrid cloud data services and data management company NetApp on Wednesday announced the eight startups chosen for the eighth cohort of its flagship startup accelerator programme, NetApp Excellerator.
Of the total, four are registered in India, a spokesperson from the Sunnyvale, California based company told TechCircle.
The current cohort also comprises three startups that are part of a parallel programme, dubbed ExcellerateHER, which focuses on women-led startups.

The eight startups, working in areas of location intelligence, smart manufacturing, employee experience, and healthcare, are Data Sutram, FireCompass, Metabob, Maxbyte, Nife, Snapblocs, State of Mind, and Tongadive, as per a statement.
While Maxbyte and State of Mind are businesses that are registered in India, Data Sutram and FireCompass are registered both in India and Singapore, the spokesperson said.
Metabob and Snapblocs are based in the United States, Nife is based in Singapore, while Tongadive is based in Britain, the statement added.

FireCompass, Tongadive, and Nife are led by women founders.
"Despite the challenges posed by a pandemic, we have accelerated our cloud-led digital transformation. We have partnered in this journey with our customers, partners, and the startup ecosystem as well," Ravi Chhabria, managing director of NetApp India, said in the statement.
Since its inception in 2017, the four-month NetApp Excellerator programme has mentored 42 startups. With the latest induction, the total count will tally to 50.

Here are details on the startups selected for the latest cohort:
Data Sutram operates an artificial intelligence-based (AI) location intelligence enterprise that helps businesses leverage location-based insight.
FireCompass operates a SaaS platform for Continuous Automated Red Teaming (CART) and Attack Surface Management (ASM) that automatically discovers an organisation's digital attack surface and launches multistage safe attacks, mimicking a real attacker, to help identify breach and attack paths.

Metabob operates a code visualisation tool that reviews Python code for hidden errors and performance sinks. Its machine learning algorithm helps automatically detect areas where bugs may hide and lets user instantly visualise code connections across modules and files.
Maxbyte is a digital manufacturing solutions provider with products and services that enable digital engineering, operations, and services to work on productivity, cost reduction, and sustainability.
Nife operates an application distribution platform that allows developers to deploy applications near end-users directly through the platform or any cloud service provider.

To design, build, and deploy enterprise data engineering solutions, Snapblocs' data platform studio offers a catalogue of blueprint data stacks for data platform plug-and-plays into a customer's target environment.
State of Mind is an employee experience capturing application that measures sentiments at over 100 functional and emotional moments across the employee journey, creating analytics for manager and human resources professionals.
Tongadive uses technologies, such as AI and blockchain, to digitise supply chain management. It's software tool Evidnt tracks the digital footprint of products across supply chains. The company is also a developer of a digital ledger-based algorithm, and neural network-based AI concepts for use cases, including demand forecasting at the manufacturer's end.

---