Chingari launches Clubhouse clone Fireside as audio-only apps gain popularity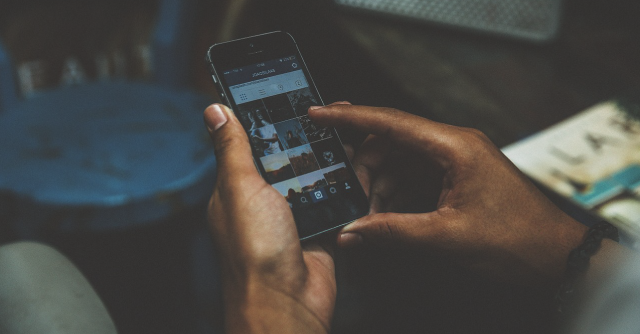 After Snapchat's Stories and TikTok's short videos, Clubhouse's live audio format has captured the imagination of the online community.
The popularity of the invite-only voice networking platform, developed by US based Alpha Exploration Co, has prompted social media players in India and overseas to jump on to the bandwagon of live audio conversations. Twitter announced Spaces, Facebook confirmed the testing of Live Audio Rooms, Reddit announced Reddit Talk, and now -- a homegrown kid, Fireside, has entered the fray.
Developed by the makers of short video app Chingari, Fireside is a standalone app (like Clubhouse) and not a product-embedded feature like Twitter Spaces or Reddit Talk. However, just like all the others, it offers dedicated interest-based virtual rooms to draw users and drive audio-only engagement.

Users can jump from one Fireside room to another depending on their preferences/interests and listen to speakers' discussions, debates, jokes, reviews, and what not. They could even raise a hand to let the host know that they want to speak and join the conversation.
It's all light and breezy where you can engage in discussions you like without feeling the pressure of participating actively at the same time. The same has been the case with Clubhouse and other players entering the category.
Read: Why Clubhouse is the popular new entrant in the social media club

While Fireside is still pretty new in the game, it will be interesting to see how it fares against Clubhouse and other players. It currently has about a thousand downloads on Android and an iOS version but no matter which one you pick there are only a handful of rooms to explore -- even after selecting multiple interests at setup.
For some perspective, Clubhouse, which launched in April 2020, continues to reign over the category with more than 13.5 million downloads, according to app store intelligence firm Apptopia. The app has built its reputation around exclusivity and a high-profile user base.
It has been used by Drake, Kevin Hart, Oprah Winfrey, Jared Leto, Virgin Abloh, Tiffany Haddish, Chris Rock, Ashton Kutcher, and Elon Musk. This gives fans an opportunity to listen to their stories and get in touch with them.

Even though Clubhouse has launched new features like reminders to stay competitive, the entry of rivals has had an impact.
Clubhouse's monthly downloads appear to be dwindling, signaling a falling user base.
According to Sensor Tower data, after hitting peak 9.6 million downloads in February, Clubhouse saw just 900,000 downloads in April. During this period, Twitter, Facebook and Reddit announced their audio-only products/features. Apptopia's data also shows that the platform's daily active users are 68% down from the February 2021 peak.

Clubhouse is testing an Android version of its app, which might help draw more users, but the platform faces the massive challenge of taking on Facebook and Twitter that are offering or planning to offer live audio engagement as part of their existing apps with millions of users. Twitter Spaces allows up to 11 people to talk at a time and is available to users with 600 or more followers.
Fireside also has the same challenge at hand, but instead of riding on exclusivity like Clubhouse and Twitter, it is opening up the product to all right from the word go, focusing on getting Indians to talk about anything and everything as well as offering support rooms for Covid-19-related resources.
"The need of the hour is a virtual space which dispenses information on Covid and amplifies SOS requests. To support this, we have 24X7 Covid helpline rooms on fireside where folks can drop in and relay their requests and questions," Sumit Ghosh, co-founder of Fireside, said.

"The pandemic has imbued uncertainty and isolation, leaving people craving for human interaction. Fireside enables users to listen to the voice of their loved ones by bridging emotional gaps, leaving them emotionally touched and connected," he added.
Either way, it safe to say that just like stories and short videos, audio-only engagement platforms and features will soon be front and center on the internet. Mainstream players have already made their moves and startups like Fireside are beginning to play catch up.
---