Matrix Partners, Elevation Capital infuse seed capital in SaaS startup SuperOps.ai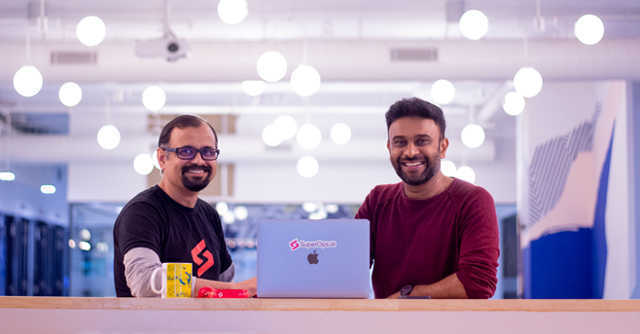 Chennai headquartered professional services automation (PSA) and remote monitoring and management (RMM) platform SuperOps.ai said it has raised $3 million (Rs 22.03 crore as per current exchange rates) in a seed funding round.
Led by Elevation Capital and Matrix Partners, the round saw participation from angel investors Varun Shoor, founder of Kayako; Saravana Kumar, founder of Kovai.co; Ashish Tulsian, co-founder of Posist; and Ramakant Sharma, co-founder of LivSpace, a statement said.
Founded in 2020 by former Freshworks executives Arvind Parthiban and Jayakumar Karumbasalam, SuperOps.ai provides a unified platform for disjointed managed service provider (MSP) software tools.

Parthiban is also the co-founder of marketing automation platform Zarget, which was acquired by Freshworks in 2017. Karumbalasalam was vice president of engineering division at Zarget.
"MSPs are heavily dependent on the efficacy of PSAs and RMMs to enable a successful business run rate. As such, MSPs can benefit from implementing both tools and using them in conjunction. However, achieving this in a cost- and resource-effective manner isn't straightforward," Parthiban, also the CEO of SuperOps.ai, said.
He added, "Presently, MSP tools are siloed and becoming synonymous with decaying legacy software that hinders their growth. Some of the leading companies championing legacy software include Kaseya, Datto, Connectwise, and Solarwinds. Despite new startups emerging to disrupt the space, their products are focused primarily on catering to large MSP businesses leaving the smaller MSPs to dry. SuperOps.ai's platform is tailored to cater to various segments of the MSP market and intends to build a truly unified PSA, RMM solution powered by intelligent automation."

The platform, which works on a software-as-a-service (SaaS) model, claims to provide a simpler user interface and unified solution with tools that can be easily adapted for the cloud.
"The $300-billion MSP market has the potential for rapid growth and expansion, with the right tools, resources, and ideas. With its modern MSP platform, SuperOps.ai has a strong advantage in positioning itself as a leader, pioneering change in a market filled with legacy tools," Tarun Davda, managing director of Matrix India, said.
"Superops.ai will give small and mid-sized MSPs an easy-to-use, modern tool, which will not only allow them to be more efficient but also serve their clients better as they embrace the cloud era," Akarsh Shrivastava, vice president, Elevation Capital, said.

The software and SaaS sector has seen increased investor interest, as enterprises have increased spends on cloud adoption due to the pandemic. According to a Bain & Company report, the Indian SaaS businesses will more than double their share in the global SaaS market by 2022.
Since December, India-born SaaS companies Zenoti, Chargebee and Innovaccer have joined the unicorn club.
---