When Aarti Gill and Mihir Gadani started their entrepreneurial journey with fitness and nutrition app FitCircle more than eight years ago, they were at a loss to prescribe nutrition and supplements to their clients. While mass market brands dominated the supplements market, most veered towards sports nutrition or contained synthetic additives and artificial sweeteners. Four years after starting up, the founders launched their 'clean' labelled and plant-based nutraceutical brand OZiva.
Oziva, Gill claims, now clocks net annualised sales at Rs 180 crores. "OZiva is now the bigger brand of the two. By 2014 we knew that we had to crack the problem end-to-end," she said.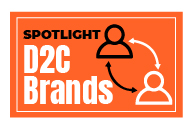 And not surprisingly, the D2C (direct to consumer) brand generates 98% of its sales through digital channels, with nearly 55% of the sales coming through its own website. The average order value on the company's website tends to be 25% higher than that coming through third party ecommerce channels such as Amazon, Flipkart and Nykaa, Gill said.
A fitness enthusiast, the IIT Roorkee and INSEAD alumnus started Zywie Ventures, the parent company for FitCircle and Oziva, because she was drawn to the preventive healthcare space. She met her co-founder and later husband Gadani while setting up the company. The FitCircle platform offered nutrition consultation and fitness training for individuals and corporates.
With a sense of what might work for the Indian market and the segment to target, the brand OZiva got off the ground with two SKUs (stock keeping units) including a protein drink and a herbal drink in 2018. The brand currently has products across skin, hair and general nutrition for the 18-55 age group.
In March this year, the brand raised $12 million in a Series B round led by Eight Roads Ventures and returning investor Matrix Partners.
The company started manufacturing from its own facility in Baddi, Himachal Pradesh, in January this year and also works with contract manufacturers in the space. In March, it signed on actor Deepika Padukone as its brand ambassador.
What 'clean' really means
Nutritional supplements sold by pharmaceutical companies and other over the counter (OTC) supplement makers are mostly synthesised in the laboratory. Gill says that the absorption of plant-based supplements is higher in the body and it is a question that consumers don't ask often enough.
"Ayurveda is popular in India and the plant sources are abundant. But there is no standardisation for formulations of phytonutrients extracted from plants," said Gill.
She added that a significant portion of their R&D is spent on identifying and extracting micronutrients from plant-based sources. It's also useful that cofounder Gadani brings a background in biotechnology to the table apart from being a functional fitness expert. The expenditure in R&D is crucial for the brand to decide on formulation and standardisation of products.
Out of the company's 125-member team, 10 consist of scientists from food technology, people from nutraceuticals backgrounds and nutritionists.
"A clean label also implies that the product is free of all artificial ingredients. We are one of the companies to be certified by US-Clean Label Project (CLP) which tests for 300 contaminants including traces of heavy metal," said Gill. The brand, she adds, tests its raw materials and finished products to meet prescribed parameters.
Growth and distribution
Like all direct-to-consumer (D2C) brands, OZiva too saw a dip in business for the first month or two during the pandemic as supply chain and logistics were hit. However, the brand saw a spike in the number of orders within four months with 45% month-on-month growth. The demand has now stabilised and plateaued at 10-15% growth month-on-month, said Gill.
Gill further added that pharma companies were better poised to capitalise on the changing demand in the health supplement market than D2C companies. "During Covid for example, the demand for Vitamin C might have gone up. I am not the cheapest supplement in the market, but I am better, and I need to educate the customer about it," she said.
OZiva also bundles free nutritionist consultations on FitCircle for customers who order the supplements. This has also helped with higher customer retention rates.
The pattern is set to change, according to Ashish Venkataramani, principal at Eight Roads Ventures, which had invested Rs 106 crore in pharmaceuticals major Cipla's consumer healthcare unit in 2016.
"Pharmaceutical companies are indeed well placed to tap into the market... we partnered with Cipla in 2016 to build out their consumer healthcare platform called Cipla Health. Cipla bought our stake when the platform had grown to a critical size to leverage capabilities built across the broader organization," Venkataramani said.
He further added, "While consumer health brands have traditionally relied on recommendations by influencers such as physicians to drive adoption, an exciting trend is that digital channels are disrupting this paradigm, enabling self-discovery and selection by consumers and expanding the overall category."
OZiva also wants to grow its offline footprint apart from spending on R&D and consumer education from its recent round of funding. "We have been working with a select few offline partners for almost two years now. Our products are present in Metro Cash & Carry, Organic World and other standalone stores in Mumbai, Hyderabad and Bengaluru," said Gill, adding that the company was evaluating distribution through pharmacies as well and a global launch in the US, Canada and UAE markets.
Competition
While D2C brands are enjoying their moment in the sun, nutraceuticals and herbal supplements have seen an uptick especially since the pandemic started. Vertex Ventures backed ayurvedic products maker Kapiva Ayurveda, DSG Consumer Partners backed Power Gummies and Sequoia backed Mosaic Wellness, which retails men's health supplements under the brand name Man Matters, are some of the contenders in the space.
Others like beauty retailer Nykaa and epharmacy companies such as 1MG retail private labels in the nutrition supplement space.
"Changing dietary preferences towards organic and vegan meals driving emergence of health & nutrition focused brands across categories including health supplements, protein bars, breakfast cereals and snacks," said a report published by financial services firm Avendus Capital in October 2020, stating that the spends are only likely to increase.
"OZiva isn't just a portfolio of products; the brand also provides its customers with access to personalized diet and fitness consultations, nutritional and fitness content, and community-based events through its technology platform. As investors, we backed this tech-enabled ecosystem which is at the core of the company's vision to build a highly motivated health and fitness community," added Venkataramani.
---