IBM to offer quantum computing resources via cloud to select IITs, other institutions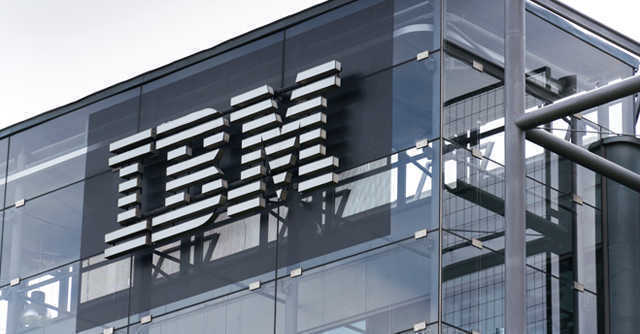 Cloud computing giant IBM on Tuesday announced that it will provide cloud access to its quantum computing resources to 11 top-tier institutions in India to accelerate research in the field.
These institutions are the Indian Institute of Science Education & Research (IISER) - Pune, IISER – Thiruvananthapuram, Indian Institute of Science (IISc) Bangalore, Indian Institute of Technology (IIT) - Jodhpur, IIT- Kanpur, IIT - Kharagpur, IIT – Madras, Indian Statistical Institute (ISI) Kolkata, Indraprastha Institute of Information Technology (IIIT) Delhi, Tata Institute of Fundamental Research (TIFR) Mumbai and the University of Calcutta.
Out of these, three institutions -- the IISER- Thiruvananthapuram, ISI-Kolkata, and IIT-Madras -- will provide Quantum Computing lab courses to their undergrad and postgrad students, which will include virtual lab sessions with IBM quantum systems.

Additionally, IBM said that the University of Calcutta has been awarded an IBM Quantum Researchers Program Access Award for a project led by researcher Mrityunjay Ghosh.
Read: Spun off IBM entities get CCI nod to run managed infrastructure services in India
"IBM is committed to growing a quantum-ready workforce and building an ecosystem to nurture the quantum community in India. With this engagement, we can take it a step further to scale up this ecosystem," Gargi Dasgupta, director, IBM Research India & CTO, IBM India/South Asia, said in a statement.

The educational entities will have access to systems, learning resources and tools based on quantum computing which will be provided through the IBM cloud.
The faculty and students will be able to work on quantum computers virtually and can code via Qiskit, an open-source software development kit (SDK) that works with IBM Q quantum processors.
The collaboration will be part of the IBM Quantum Educators program, announced in July last year, which helps faculty in the quantum field to connect with the ecosystem.

IBM said that a total of between 100 – 150 students are estimated to benefit from the program.
---