Microsoft Build 2021: Nadella hints at next-gen Windows, Teams gets new developer tools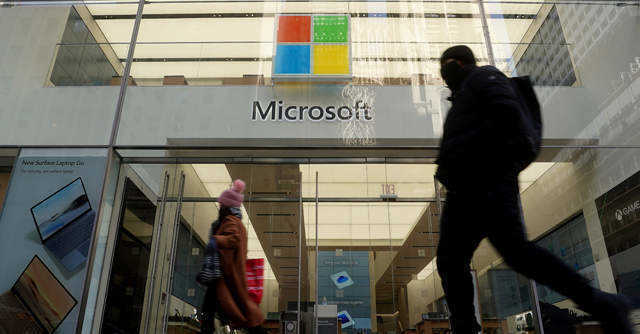 Satya Nadella, in his short 16-minute keynote at the virtual Microsoft Build 2021 conference for developers on Tuesday, hinted that the next generation of Windows is around the corner.
Although the Microsoft CEO did not provide any more details on the release of the next Windows, he did say that Microsoft would "soon share one of the most significant updates to Windows of the past decade to unlock greater economic opportunity for developers and creators."
"I've been self-hosting it over the past several months, and I'm incredibly excited about the next generation of Windows," Nadella said.

Multiple media reports had speculated that Microsoft would reveal its new OS, codenamed "Sun Valley," at an upcoming event in June.
Microsoft confirmed last week that it had scrapped the launch of Windows 10X, a much-touted new OS designed for Windows dual-screen devices. Microsoft's announcement came amid reports that the 10X would eventually move to all Windows devices.
Features expected for Sun Valley include an overhaul of the touch keyboard along with visual and user interface upgrades.

Nadella's keynote address aligned with media reports on the latest Windows development.
At Microsoft Build 2021, which is taking place from May 25 to May 27, the company unveiled a slew of products for the developer community.
New features for Microsoft Teams

Microsoft gave developers the power to create collaborative apps within teams last year, now the engineers will have a few more tools to play with. This includes media APIs, adding whiteboards/projectboards within a meeting and ability to add real-time transcription, translation capabilities. Other launches include features for Visual Studio and Visual studio Code in the Teams toolkit, along with adaptations to build a update that will reflect on Teams, Outlook Mobile and desktop applications, removing the need to build for different devices/apps separately.
Edge, the web browser from Microsoft, will get a few features for running smoothly on hardware with low-powered configurations. Features include Sleeping Tabs, which puts dormant tabs to rest, and a certain Startup Boost which will launch Edge faster and leaner.
Core developer launches

Other announcements, aimed solely at developers, includes a preview of "Project Reunion" app. The app is expected to make it easier for Windows app developers to use APIs across UWP and Win32 platforms.
Windows Terminal, a 'multi-tabbed command-line front-end' will also get an upgrade. It will have the capability to be set as the default terminal emulator, and a Quake Mode will let the user open a new terminal instance.
For Linux lovers, Microsoft also announced the general availability of "Linux GUI application support". From the developer's perspective, this will ensure that dual-booting on both Linux and Windows system is a thing of the past and can be run solely on Windows.

---