Titan Capital, 9Unicorns back Convin; Accio Robotics, Jobsgaar, others raise capital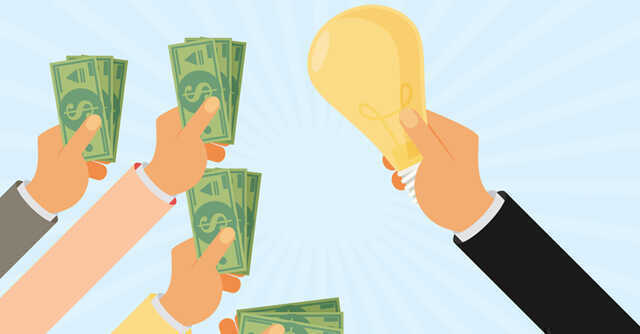 Convin, a startup that specializes in conversation analysis for remote and inside sales teams, has raised Rs 2.5 crore in a funding round, dubbed pre-seed, led by Titan capital and 9Unicorns. Cred founder Kunal Shah; Abhishek Goyal, founder of Tracxn; and Ramakant Sharma, founder of Livspace were among a clutch of angels who participated in the round.
The Bengaluru-based startup will use the capital raised to develop its products and build the core team to achieve product-market fit, it said in a statement.
Founded by IIT Delhi graduates Ashish Santhalia (CEO), Atul Shree (CTO), Durgesh (CPO) and Bharat Patidar (COO), Convin enables sales professionals to learn from their own conversations. It allows managers to review the conversations and share feedback with the team at scale. It further helps leaders to become proactive in their strategic approach towards sales and products.

"We have analyzed about 1.5 million minutes of conversations till now, providing enormous value to users & enabling them to do their job better. The goal is to empower one million salespeople with the power of AI to learn from their own conversations and close bigger, better and more sales. We are glad to be backed by top VCs, and the fund will help us to move closer to our goal," Santhalia said.
"The brand's value proposition allows for the seamless gleaning and sharing of valuable insights mined from the analyses of recorded conversations. We are committed to providing Convin with strategic guidance and empowering it to unlock greater growth opportunities in its entrepreneurial journey," Anuj Golecha, co-founder, 9Unicorns, said.
Angels plug into automation startup Accio

Robotics automation firm Accio Robotics has raised an undisclosed sum in a funding round led by Uday Sodhi, co-founder of Founder's Room Capital along with Jignesh Kenia, UtpalDoshi, Girish Jain, and Pankaj Bhargava, and other angel investors from CIO Angel Network.
Founded by Tuhin Sharma and Pranav Srinivasan in 2020, Accio Robotics is a 100X.VC portfolio company from its third cohort. The startup is building autonomous mobile robots capable of carrying out material handling of goods from one point to another without human intervention.
"This investment will not only help us strengthen our product development efforts, but will also provide a platform for Accio to be able to penetrate a wider market with much more widespread impact," Sharma, Accio Robotics said in a statement.

SucSEED, angels back Jobsgaar
Hyperlocal jobs search platform Jobsgaar Technologies has raised an undisclosed amount in a seed funding round from Hyderabad based SucSEED Indovation Fund and other angels. Founded in May 2020 by Atul Pratap Singh, the startup addresses job loss impact due to rising migration trends within the country and helps employers seamlessly connect with the workforce at their native place.
The seed round, the Delhi based startup said in a statement, will help Jobsgaar establish the proof of its concept and fund its product development and growth plan.

Angel who participated in the round include Rohit Chanana, Jasminder Singh Gulati, Poonam Kaul, Sunil Kamath, Mandeep Singh and Gunjan Paharia.
"Jobsgaar has been focussing on 15 districts from Uttar Pradesh and Bihar to explore the potential. From these towns, we've been able to onboard 10100-plus job seekers and 170-plus employers with over 6500 connections/conversations in between employers and job seekers," Singh said.
FunEnable raises seed round

FundEnable, a technology platform that upskills and prepares entrepreneurs to raise capital, has raised an undisclosed sum in a seed funding round from BSE's BIL Ryerson Technology Startup Incubation Foundation (BRTSIF), under the Government of India's NIDHI Seed Support System. A clutch of angels, including Rachit Poddar, participated in the round.
FundEnable aims to demystify the fundraising process and help entrepreneurs tackle it step-by-step. Entrepreneurs get access to a comprehensive repository of online courses, tools and templates on the platform. It claims have raised over Rs 200 crore for Indian startups and the platform currently provides fundraising support to over 1,500 entrepreneurs with ventures across more than 30 sectors including defense-tech, logistics, food and beverages, ecommerce, enterprise SaaS, cleantech and health-tech.
"FundEnable has been instrumental in the fundraising journeys of hundreds of entrepreneurs through their dedicated technology platform. FundEnable's partnership with incubators across the country will help emerging startups to raise a round of capital & foster economic growth in private capital markets," Poddar, executive director of Rachit Group and co-founder of Marwari Catalyst Ventures, said in a statement.

Tutoring platform Klassroom raises early stage capital
Klassroom Edutech, a hybrid tutoring platform, has raised $200,000 as a part of a funding round, dubbed pre-series A, ed by ah! Ventures with participation from angel networks including Startup Angels Network, Growth Sense and Meteor Ventures.
This is ah! Ventures' 75th investment taking its total investment portfolio to Rs 210 crore with 10 exits till date.
"With the aid of funds raised in the current round, we plan to launch similar online academic, test preparation and supplementary courses including foreign language, technical, vocational and skill enhancement in the Middle East and South East Asia" said Alka Javeri co-Founder of Klassroom in a statement.
The startup said that over the past 12 months, 10,000-plus students across 500 cities, 22 states and three union territories have spent over a million hours studying on Klassroom's online platform which now has a reach of 5 million students. Klassroom differentiates itself from other edutech players by focusing on solving fundamental problems of the education ecosystem such as affordability, accessibility, accountability and flexibility.
---