Evenflow Brands, CarterX, S-Ancial Tech raise capital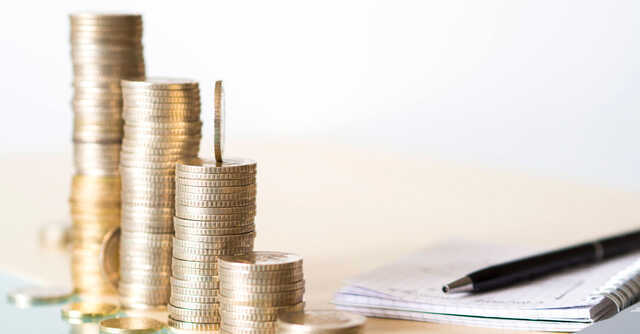 Mumbai-based startup Evenflow Brands Tech has raised an undisclosed amount of seed funding from Equanimity Ventures.
Evenflow, modeled loosely on US based Thrasio, acquires and scales third-party brands that sell on e-commerce marketplaces such as Amazon and Flipkart, the company said in a statement.
Founded earlier this year by Utsav Agarwal and Pulkit Chabbra, Evenflow targets brands that generate 80% or more of their revenues through e-commerce marketplaces.

"We are excited to have Equanimity along on this journey. We've built a spectacular team in a short period of time with diverse experiences & signed a few LOIs with sellers. We are seeing tremendous interest from both sellers and investors to get on this global roll-up bandwagon," Agarwal said.
Equanimity Ventures is a Mumbai-based venture capital fund that focuses on businesses that use technology to create a sustainable and scalable model. Some of its investments include Fraazo and SamosaSingh, PrepBytes.
CarterX

On-demand baggage delivery platform CarterX has secured an undisclosed amount of funding in a seed round from Mumbai-based Venture Catalysts.
Other co-investors that participated in the round include Mumbai Angel Network and JPIN.
Founders' of Sixth Sense Swati Mehra and Nikhil Vora also invested in their personal capacity along with several other HNIs, the company said in a statement.

Founded by Ramya Reddy and Harsha Vardhan in 2017, CarterX is an on-demand baggage delivery platform that allows passengers to book, move, and track their baggage on any device powered by technology.
''CarterX extends on the same ideology of Contactless pickup and delivery for Airport services, that has now become our everyday necessity with groceries, ecommerce and food brought right to our doorstep. We are thrilled to have VCATs along with our new and existing investors on board for this exciting journey. This fund raise round will aide CarterX to forge more alliances with VCats and scale across more airports to offer a host of airport services under one platform to penetrate deeper into the market,'' Harsha Vardhan said.
S-Ancial Technologies

Capital market fintech solutions company S-Ancial Technologies Private Limited, has raised $1.4 million in a pre-Series A funding round.
JITO Angel Network led the round along with Rahul Mehta of DST Global and other Marquee angels and the founding team, the company said in a statement. S-Ancial will use the freshly infused capital to expand its India and MENA (Middle East and North Africa) footprint and strengthen its technology platform ExchangeConnect.
JITO Angel Network is a community-based platform focused on new venture investing. The network has invested in 42 plus companies and has taken a few exits.

Founded by Pradip Seth, and Shailendra Raj Mehta, S-Ancial is a technology-based corporate solutions company. It helps companies in developing a wide range of artificial intelligence (AI) solutions that learn, think and interact like humans using natural language processing (NLP), speech recognition functionality and machine learning features.
"In my work as a sell-side specialist, I noticed that investor interactions with mid-sized companies were inconsistent. Improving outreach was the only solution. I realized that the next big idea for the capital market stakeholders would be to digitize the entire market process and make it scalable, resulting in magnificent network growth. That is how the idea of ExchangeConnect was born," Seth said.
---