Former CFO Akriti Chopra becomes fifth co-founder at IPO-bound Zomato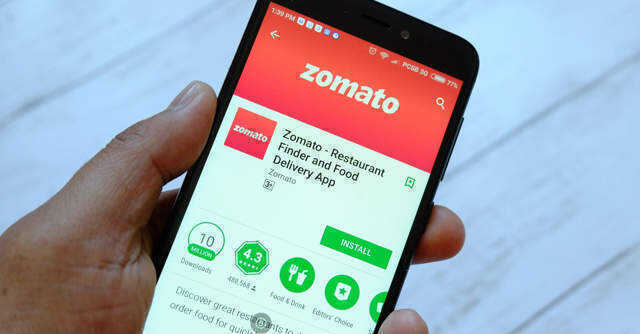 Akriti Chopra, who recently handed over the CFO role at Zomato to Akshant Goyal, is now a co-founder of the footech firm. In addition, she would also don the hat of chief people officer, Zomato founder Deepinder Goyal announced in an internal email.
"Tuki (Akriti Chopra), I know this doesn't mean much to you, because you have always been a founder at Zomato. Sometimes more than me, but never less than me. Thank you. Congratulations for now officially being a founder at Zomato," Goyal wrote in his email to employees, a copy of which was reviewed by TechCircle.
The appointment makes Chopra the fifth active co-founder at the Gurugram headquartered company along with Deepinder Goyal, Gunjan Patidar, Gaurav Gupta and Mohit Gupta. The most recent co-founder appointment was about a year ago when the company elevated the CEO of its food delivery business, Mohit Gupta.

Pankaj Chaddah, who set up Zomato in 2008 with Goyal, quit the company after a ten-year stint.
Chopra was moved from the post of CFO recently when the company elevated its corporate development head Akshant Goyal to the position of CFO to spearhead its quest for a public listing.
"One of the most important qualities that we also look for from a founder is to recognize talent and make way for them once you know the job has changed and you are no longer suited for it. Tuki didn't surprise me at all with the comfort with which she handed over the title and role of the CFO to Akshant. This was when the CFO role started becoming more of an external facing role in the run up to our IPO (initial public offering)," Goyal wrote.

Chopra was appointed as CFO in April 2019 when her predecessor Sameer Maheshwary left the company after a six-month stint. In her previous role at the company, she served as vice president of finance and operations. An alumnus of Lady Sri Ram College for Women and The Institute of Chartered Accountants of India, Chopra previously worked with consulting firm PwC.
The restaurant aggregator and food delivery platform is slated to raise Rs 8,250 crore through its public market offering. The company also said that it might consider a private placement of equity shares aggregating Rs 1,500 crore prior to filing the prospectus with the Registrar of Companies.
---