UPI payments dip for second consecutive time in a year, PhonePe retains lead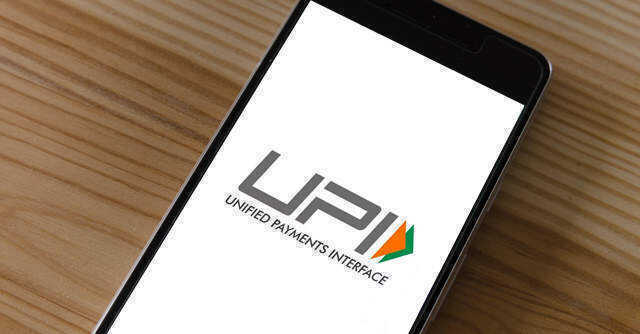 In May, India carried out payments across 2.54 billion transactions, totaling about Rs 4.91 trillion, using Unified Payments Interface (UPI), as per National Payments Corporation of India (NPCI) data.
The transaction volume figure is down about 4% from 2.64 billion in April, the month which first recorded a dip in at least a year. The May figure is down 7% from March levels.
Accordingly, the transactional amount has also dipped nearly 1% from about Rs 4.94 billion in April, and nearly 3% from about Rs 5.05 trillion in March.

As per TechCircle's review of UPI transaction since April 2020, April 2021 was the first recorded month-on-month dip, both in volume and value terms.
India is currently battling the second wave of the Covid-19 pandemic, with the total tally of coronavirus infections rising to over 29.1 million, as per government data on Wednesday morning. Restrictions on non-essential businesses and activities across multiple cities in the country are a likely factor for the dip in UPI numbers.
PhonePe continued to lead the UPI apps pack, capturing 45.3% market share, at near 1.2 billion number of payments. A consistent runner-up, Google Pay, saw its total number of UPI transactions at about 880.6 million, commanding a 34.7% market share. Paytm saw its total number of UPI transactions at 343.8 million holding 13.5% market share.

Apart from the three reported players, only five other UPI service provider apps reported transactions in the volume range of minimum eight figures. They were, in descending order, Axis Bank, Amazon Pay, Yes Bank, BHIM, and ICICI Bank.
Notably, Airtel Payments' UPI transactions plunged from 14.7 million to 4.06 million. There was a total of 51 app providers in business in May, discounting those enabling transaction volume of less than 10,000.
The UPI players have until December 2023 to comply with a new market cap norms that dictate a limit on the market share that each of the players can command.

Late March, UPI developer NPCI had released a nine-page standard operating procedure (SOP) to monitor the 30% market share cap for third party application providers (TPAP) such as Google Pay, Paytm, and PhonePe.
---