B2B marketplace Jumbotail raises venture debt; SaaS platform SimpliContract lands $1.8 mn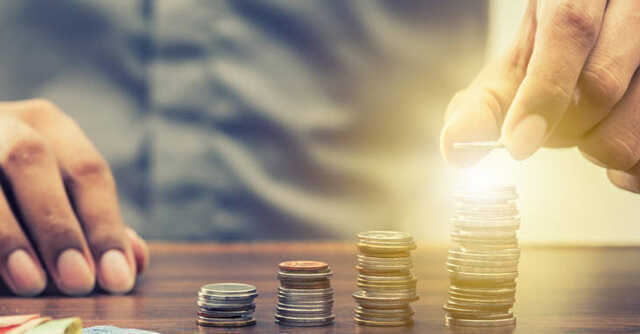 Bengaluru-based B2B grocery marketplace Jumbotail Technologies said it had raised Rs 35 crore ($4.8 million at current exchange rates) in a venture debt round led by Alteria Capital.
The capital will be used to expand the company's operations across the country, meet its working capital requirements, and scale its MSME-focused fintech business. The latest infusion follows the $25 million round that closed in January this year.
"Jumbotail is emerging as a market leader in the $500 billion-plus B2B grocery market, driven by scalable tech platforms, full stack logistics and supply chain network, and fintech and SME lending solutions... We believe Ashish and Karthik are building Jumbotail as an industry defining company of the decade," Ankit Agarwal, partner at Alteria Capital, said in a statement.

Founded in 2015, Jumbotail serves over 50,000 kirana stores via its full stack e-commerce model consisting of its B2B marketplace, warehousing and last-mile delivery supply chain network, and a fintech platform for payment and credit solutions. It also offers a 'new retail' platform to modernize kirana stores with a full suite of in-store POS technology and insights, daily fulfillment of thousands of products, a B2C online store, and loyalty solutions.
SaaS startup SimpliContract secures $1.8 mn
SaaS startup SimpliContract Technologies secured $1.8 million (Rs 13.1 crore) in a seed funding round.

The round, a statement said, was led by Kalaari Capital with participation from Picus Capital, Arka Ventures and Digital Sparrow Capital. SimpliContract said it would use the funding to accelerate its engineering, AI research, and marketing efforts.
The Bengaluru-based startup, founded in early 2020 by Guru Venkatesan, Jinaraj PG, and Makesh Kumar, offers a contract lifecycle management platform, which leverages AI and natural language processing (NLP) to democratize contract authoring and establish powerful post-signature contract management practices. It works across the contract lifecycle, enabling effective collaboration for internal and external stakeholders as well as providing actionable insights across functions.
The platform currently supports over 4,000 enterprise users and manages 30,000-plus contracts worth over $2 billion in value.

Dropshop raises $1.3 million
Bengaluru-based Dropshop Network, which runs a full-stack platform to connect FMCG brands with retailers, said it had raised $1.3 million (Rs 9.3 crore) in a fresh funding round, dubbed pre-Series A.
The investment, a statement said, was led by Inflection Point Ventures (IPV), with participation from early-stage venture syndicate 42.VC and returning investors Axilor Ventures and The Chennai Angels.

Dropshop said it will utilize the funding to strengthen its core product and scale up operations to manage more FMCG brands and expand into new markets.
Founded in 2019 by Udit Dhawan, Rohit Fernandes and Ravi Teja, the startup offers a full-stack platform that helps FMCG companies digitize their distribution, starting from sales and logistics to credit to retailers. Currently, it works with five of the top ten FMCG brands and 40+ small/localized brands, reaching over 10,000 retailers in Bengaluru. Meanwhile, on the order side, Dropshop clocks 15,000-plus orders every month with a GMV of over Rs 4 crore per month.
Startup Buddy founders lead $150,000 round in MentorKart

Amit Singal and Manish Aggarwal, the founders of Startup Buddy, have invested $150,000 in DGguru Learning Solutions, the startup behind mentorship platform MentorKart.
The seed round, a statement said, will be deployed towards accelerating the Delhi-based company's go-to-market plans as well as strengthening its tech capabilities and product portfolio. MentorKart also plans to expand its team across tech, product, and marketing, the statement added.
Founded in 2020 by Ashish Khare and SK Mohanty, the startup offers specialized mentorship programmes for students, working professionals, and entrepreneurs. It also hosts live sessions with industry experts as well as structured workshops, masterclasses, and 1:1 personalized interaction with the mentors.

"We at MentorKart are focused on our mission to make the youth of India future ready. As we see, there is a huge demand for mentoring among the youth and we believe that in the next few years, MentorKart will become a true cart of mentoring for India's aspiring youth," Khare said.
MentorKart has roped in thousands of mentees, hundreds of mentors, and is also in talks to expand globally.
---