Former Abraaj India MD teams up with Harsha Moily for climate tech fund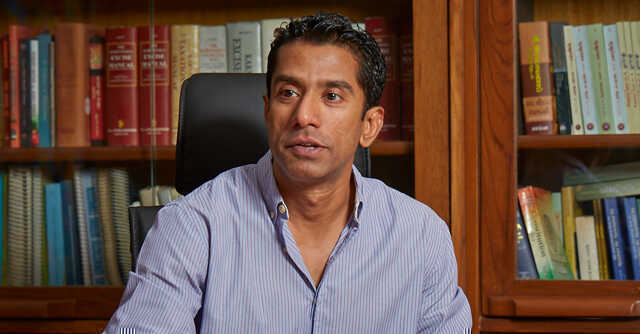 Impact investor and entrepreneur Harsha Moily expects Nature Fix Climate (NFC) Ventures, the $200 million climate-tech focused venture capital fund he is setting up with former Abraaj India MD Balaji Srinivas, to see its first close by August this year.
The Bengaluru-based fund aims to pool in $75 million (around Rs 550 crore) from a group of international limited partners (LPs) for the first close, Moily told TechCircle. Global high net worth individuals (HNIs), a US-based hedge fund, endowment fund of a university in the US, and a fund of funds are expected to come on board as anchor investors.
For the fund, Moily, who is son of former Karnataka chief minister and union minister Veerappa Moily, is teaming up with Srinivas and two other general partners (GP).

While Moily has worked with Amas Investments, Reliance Industries, and Cargill across agribusiness, private equity, telecom, hydrocarbon and agribusiness sectors in the US, the UK and India for over two decades, Srinivas has previously worked with The Carlyle Group and Intel. The other two GPs include an investment banker from Israel and an asset management veteran based in the US. The fund will also have four operating partners.
Structured as a Category II alternative investment fund (AIF), NFC Ventures expects to achieve final close by December this year.
"We are going to focus purely on international LPs. I'm not sure if Indian investors are ready for climate tech yet. Another big reason is that since I come from a political background, I wouldn't want to raise money from Indian investors, I don't want it to be looked as a fund being raised from a certain individual for a certain reason. I want to avoid that distraction for sure," he added.

NFC Ventures will focus on four verticals: green buildings, energy storage, sustainable agriculture and alternative energy such as hydrogen and nuclear power. It will invest in both 'compatible technologies', which offers significant economic benefits to existing businesses and 'incompatible technologies', which are big ideas that help companies completely revamp their supply chain and process systems to go green.
The fund will have a strong focus on technologies that reduce the green premium. Green premium is the cost of going green or the additional cost of choosing a clean technology that emits fewer greenhouse gases.
According to Moily, the fund will encourage its portfolio firms to reduce green premium so that there are more adapters for their products and solutions.

Bengaluru based NFC Ventures will focus on the Indo-Israel corridor, which involves backing climate tech entrepreneurs in India while identifying investment opportunities in a more evolved market like Israel. While 70% of its investments will be made in India, about 30% will be invested in Israel.
"Israel has a very evolved and mature market in the climate tech space. We aren't looking at US or Europe because there are enough VC funds backing those startups there. But in Israel, we have a good partner and we believe we can add value to startups in this space there," Moily said.
The fund is currently exploring collaborations with a handful of leading universities in Israel and US to enable technology transfer to India and help its entrepreneurs.

NFC Ventures plans to invest in about 15-18 startups with the first fund, of which 60% will go into Series A companies and 20% will be in seed firms besides follow-on rounds. Check seizes are expected to vary anywhere between $500,000 for a seed bet to up to $15 million for a Series A investment.
Moily said the team has already evaluated about 15-18 companies that are building a range of climate-oriented technology solutions in sustainable agriculture, energy storage, EV charging solutions and green building domains. These include a startup that makes edible coating for fruits and vegetables, an EV company that uses aluminium-ion cells instead of lithium-ion, and a firm that makes glasses for building facades which ensure lesser solar radiation and better cooling.
He said the team has identified two companies to invest in their personal capacities before the fund closure.

Structurally, the first fund of NFC Ventures will be a 10+2 year fund. Towards sixth year of existence, it plans to begin fundraising for a second fund.
"Climate tech takes time to evolve and has a longer gestation period, we are looking at a 10+2 years fund. This will be five years of investing, and the remaining years to deliver returns to our LPs. We may dilute our stakes to some extent, but we ideally would stay invested in most of our companies, which are doing well. Exits could be in the form of IPOs, buyouts by companies who wants to be carbon neutral, mergers, or buyout by PE firms," Moily added.
NFC Ventures is one of the rare funds that focus on the nascent climate tech sector in India.

Earlier this year, Dutch development bank FMO announced an investment of $137 million (Rs 1,004 crore) in Green Growth Equity Fund, which is managed by EverSource Capital and anchored by the governments of India and the United Kingdom. The capital is expected to accelerate private and public sector investment in India's green infrastructure projects.
---