After CEO Satya Nadella hinted the launch of the next generation Windows at Microsoft's Build 2021 conference last month, the company has released Windows 11, which among other things, allows users to access Android apps from their PCs.
At the launch event on Thursday, Nadella said that the latest operating system (OS), which comes close to six years after its previous OS launch, is "the first version of a new era of Windows," and that Microsoft is "building for the next decade and beyond."
Windows 11 will be updated for free from Windows 10 and unlike a bi-annual update cycle such as for Windows 10, the latest version will have a once in a year update cycle.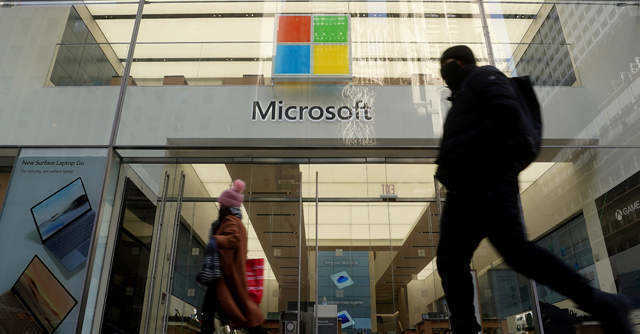 Microsoft also insists that the upgrade will feel more like installing an update, instead of a migration.
Windows 10, however, is speculated to receive one last update by the end of 2021, with mostly security and feature upgrades to ease transition to Windows 11.
The in-depth details for Windows 11 are expected to be revealed at Microsoft's the Inspire event later this year.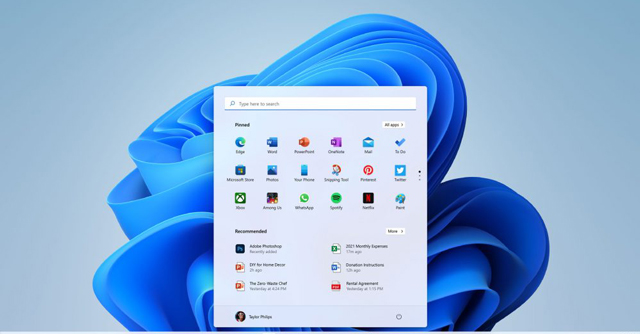 As for the major changes in the latest version, Windows said that the design and user experience has been simplified. The start button now features in the centre of the taskbar than on the left. The company has also introduced what it calls as Snap Layouts, Groups and Desktops -- new tools to help with multitasking and organisation.
Snap desktops will help users create customised desktops for each setting such as work, gaming or school.
Microsoft has also paid more attention to user interactions. Chat from Microsoft Teams has now been permanently integrated into the taskbar. The company has clearly planned to give its platform Teams a big push through Windows 11 by allowing users to access features such as mute/unmute, start presentation, start a conversation from the desktop. With Teams being given the centerstage in Windows 11, Skype has been shoved to a corner.
Microsoft also seems to want to tap deeper into the PC gaming industry, which is estimated to be worth $5.18 billion this year, according to researchandmarkets.com.
Windows 11 will feature technology such as DirectX12 Ultimate, a program that handles tasks related to game programming and video. DirectStorage is another solution aimed at faster loading of games, while Auto HDR feature will provide vivid colours.
An AI powered personalised feed for news and information will be in Windows 11 through an application known as Widgets. Widgets will feature information such as date, weather, news and other notifications.
Android push
The Microsoft Store has also been redesigned to allow developers to use the company's commerce engine, over a third-party engine. This means that the company will support published apps without worrying about their packaging technology or framework.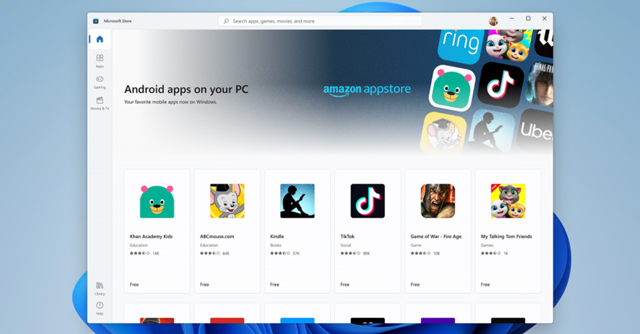 The biggest development for the Microsoft Store is that Android apps will now be brought to Windows, indirectly. Some of the much-anticipated android apps are TikTok, Zoom, Visual Studio, Notepad and Paint. The new store will be available for Windows 10 users as well. This has been accomplished through a partnership with Intel with their Intel Bridge technology.
Users will be able to discover Android apps in Microsoft, but will be redirected to the Amazon app store to download them.
Security for a hybrid world
Windows 11 will have more technologies focused on protection from chip to the cloud. It will be a zero-trust operating system that will protect data and access across devices.
"We have worked closely with our OEM and silicon partners to raise security baselines to meet the needs of the evolving threat landscape," Windows said in its blogpost.
According to the company, the security features in Windows 11 are designed to help customers in a world of hybrid work and learning.
"Key security features like hardware-based isolation, encryption, and malware prevention are turned on by default. We have also made going passwordless easier by simplifying the steps to deploy Windows Hello for Business. And all these components work together in the background to keep users safe without sacrificing quality, performance, or experience," Wangui McKelvey, general manager, Microsoft 365, said in a blogpost.
---