QuEST Global acquires Synapse Design to grow semiconductor business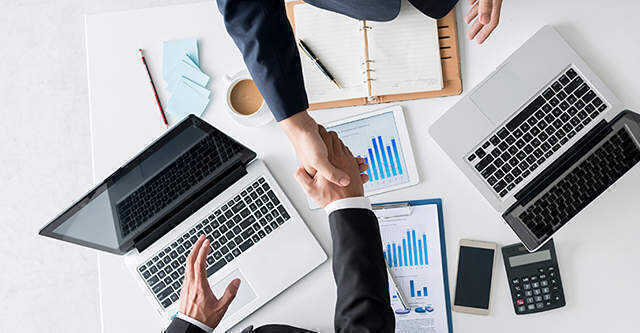 Singapore headquartered product engineering giant QuEST Global has acquired Silicon Valley based Synapse Design. The financial details of the transaction were undisclosed.
In a statement on Tuesday, QuEST said Synapse brings strong expertise in chip design and engineering, which will enhance its ability to provide comprehensive design, consulting, and software development services to the semiconductor industry.
"This acquisition will combine our capabilities in providing design and consulting services with QuEST's capabilities in providing embedded and software services and expertise in the convergence of electronics, software, and digital engineering innovations," Satish Bagalkotkar, president, CEO and founder of Synapse, said.

"This combination will help us to deliver world-class engineering services and solutions to customers across various industries," he added.
Synapse, founded in 2003, serves 95% of the world's top fabless, original design manufacturing (ODM) and integrated device manufacturing (IDM) companies, including Microsoft, AMD, and Qualcomm. Its offerings include low-power, mixed-signal application-specific integrated circuit (ASIC) and system-on-chip (SOC) design services, and system-level software and embedded firmware development.
The company employs over 700 engineers across design centers located in India, China, Japan, Malaysia and Vietnam and had posted $36 million revenue in the financial year 2020-2021

Meanwhile, Quest Global is present in 13 countries, with 55 global delivery centers and over 11,000 employees. In India, the company has offices in Hyderabad, Chennai, Pune, Bengaluru, Trivandrum, Belgaum, and Bhubaneswar.
Commenting on the acquisition, Ajit Prabhu, chairman and CEO at QuEST Global, said, "We strongly believe that the investments we are making in enhancing our engineering capabilities will help customers solve complex engineering challenges in their respective industries."
"As their trusted thinking partner, we are committed to providing end-to-end engineering solutions that will help redefine their engineering strategy from a long-term perspective," he added.

The company plans to hire 2,000 engineers over the next four years at the intersection electronics, software, and digital engineering services.
---