Supertails.com, TyrePlex, Hesa score early-stage capital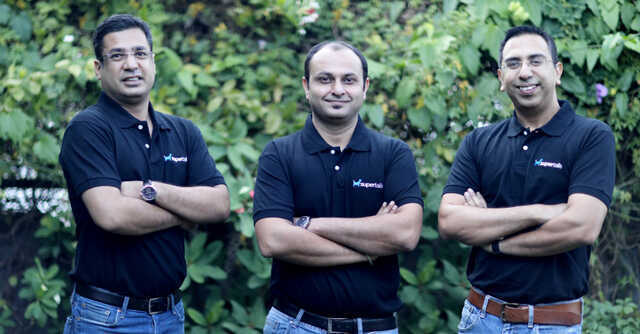 Bengaluru based digital pet care start-up, Supertails.com has raised $2.6 million in a pre-series A round led by Saama Capital and DSG Consumer Partners.
Other investors in the round include Deepika Padukone, Titan Capital, Sauce VC, and Whiteboard Capital.
The company, founded by Vineet Khanna, Aman Tekriwal, Varun Sadana and Dr. Shantanu Kalambi in 2021, aims to tap into the pet market with products and solutions tailored for the sector. The platform will provide veterinary services, along with a pet store for food and toys.

TyrePlex
New Delhi based aftermarket tyre platform TyrePlex has raised an undisclosed amount in a seed round led by AdvantEdge Founders.
Other participants in the round included Zolostays co-founder Akhil Sikri, Park+ founder Amit Lakhotia, Shopclues founder Sandeep Aggarwal.

The startup, founded in 2020 by Puneet Bhaskar and Rupendra Pratap Singh, plans to tap into the $10 billion tyre market.
TyreFlex is building a full-stack proprietary technology that it aims to tap into the 1 lakh independent multi-brand tyre dealers in India. The platform includes a Dealer Management System which allows tyre dealers to digitize their business.
Hesa

Rural tech startup, Hesa, has raised $ 2 million as part of its seed round led by Venture Catalysts, Accelerator Fund and 9Unicorns. Other participants in the round were Inflection point Ventures, We Founder Circle, Keiretsu Forum, Faad Network, Startup Angels Network and Salil Chakrabarty Innovation Fund.
Co-founded by Vamsi Udayagiri and Hema Nandiraju in 2019, Hesa provides a platform to enable local brands and businesses to come together and collaborate.
Hesa aims to target a space at the intersection of India's fintech sector and agritech sector, projected to be worth $84 billion and $24 billion, respectively, by 2025, according to a statement. The company claimed that its growth trajectory since inception has been an average of 15% monthly.

Since April 2020 the startup has reached a revenue of $4 million, the company said.
Gourmet Garden
Bengaluru based gourmet fruits and vegetables provider Gourmet Garden has announced a funding round of $3.3 million led by Beyond Next Ventures, M Venture Partners, and existing investors Incubate India & Whiteboard Capital, among others.

Founded in 2019 by Arjun Balaji and Vishal Narayanaswamy, Gourmet Garden offers a range of 'zero-contamination' vegetables and fruits and other curated essential offerings. The startup follows naturoponic farming operations. With this funding, Gourmet Garden aims to expand their zero-contamination farming operations, broaden portfolio with additional fresh categories, and plans to deploy an end-to-end B2C tech-enabled cold-chain for fruits and vegetables, according to a statement.
---