For serial entrepreneur Nirmit Parikh, the 2019 cult Bollywood movie Gully Boy was what he likes to term his "violins bajne lage" moment to start up again. That year he founded Apna, a jobs marketplace for blue and grey collar professionals.
"When we started up, Gully Boy had released and there was an anthem, 'Apna time aayega'. That is the sentiment of our target segment and when I saw this (movie), I had to name it Apna," Parikh, 32, told TechCircle.
Apna isn't just any jobs marketplace. The platform enables blue and grey collar professionals to search for jobs based on location, expected salary and, most important, in local languages. The platform offers nearly seven local language options, including mixed language options such as Thoda-English (a mix of Hindi and English), Koddiga-English (Telugu and English) and Ektu-English (Bengali and English).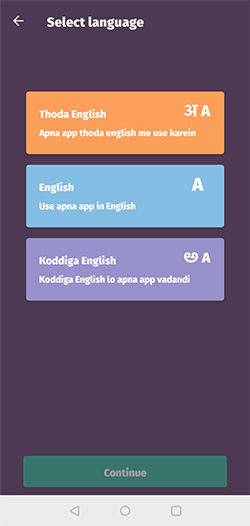 Parikh, an alumnus of Stanford University, drew from his prior work experience, specifically hiring for his family business, on the challenges of hiring blue and grey collar professionals. "We used a number of platforms and none of them were working. That's when I decided to solve the problem for myself," he said. To get a first-hand understanding of the challenges involved, he also went undercover as an electrician, shop-floor worker and foreman.
Parikh's and Apna's approach clearly struck a chord with its target market. Within 16 months of going live, platform claims more than 10 million job seekers and 100,000 employers registered users.
The rapid scale-up has also whetted investor appetite. Early last month, Apnatime Tech, the platform's Bengaluru based parent, racked up a post-money valuation of $570 million – more than halfway to the unicorn valuation mark – when alternative investment firm Tiger Global Management joined venture capital firm Insight Partners to lead a $70 million Series B funding round in the company. The two New York based firms were joined in the round by returning investors Sequoia Capital India and Lightspeed India among others. In all, Apna has raised $92.5 million since starting up.
It now has a presence across 14 Indian cities and claims to hosts job openings across 60 verticals for skilled professionals such as carpenters, painters, field sales agents and others.
Much of the platform's growth, Parikh said, has been driven by word-of-mouth. Early on, he realised the need to integrate social networking with the job search functionality. "...there is a crazy trust deficit between employers and candidates... so we have taken a professional networking approach to build Apna," he said.
The platform's bid to solve a deep social problem via a robust business model, he believes, is what has clicked with investors. "There are hardly any companies with a deep social cause plus a robust business model and I think most of the investors really like that about us. The first principle thinking we have applied to our product makes us Apna of the world, not XYZ of India," he added.
Sequoia, the storied Silicon Valley venture capital firm, bet on the company at the seed stage in 2019 before the launch of the platform.
It also helped that Parikh already had a track record as a successful entrepreneur. He earlier founded hydropower automation company Incone Technologies in 2009 and web summarization tool company Cruxbot in 2012. The latter was acquired by education software company Kno Inc (later acquired by Intel).
Apna has two monetisation streams -- recruitment and skilling. The recruitment platform works on a lead generation model, introducing the talent to the employer. It works with staffing solutions companies such as TeamLease, online brands and ecommerce players such as Flipkart, BigBasket and Byju's, delivery firms such as Dunzo and Swiggy and hospitals such as Cloudnine and Fortis to solve for recruitment.
However, for now, Parikh has put monetisation on pause. This is chiefly on account of the Covid-19 pandemic and the resultant job losses faced by the sector. "We have been running experiments and we know we can make money. It's a tap I can start at any point. Once the economy is back in place and we see people getting jobs, we will feel more comfortable monetising the platform," he said.
The Series B capital will enable the company to hire aggressively for engineering and product roles and it has already made key appointments. Former BCG partner Manas Singh has joined as chief business officer and former Uber executive Karna Chokshi has been onboarded to build the marketplace. Earlier, it also roped in former Swiggy executive Puneet Kala as head of engineering.
"We have an interesting line-up of people joining us and we are building a truly global team across the world," said Parikh.
Apart from hiring talent, Apna plans to expand its geographical presence across other cities in India, including smaller cities as it is used mostly by urban jobseekers between the age of 20 and 40. It also plans to expand into the Southeast Asia and US markets by 2022.
"You cannot take a product design which works in Mumbai and hope it works in Ratnagiri. The UI (user interface) will change based on the city you are in and we are going to add local nuances based on location, language and the flavour of the town," he said, adding that the product is far from being perfect.
---