Genworks Health, Neverinstall, Pocketly raise funding; Healthifyme acqui-hires Under45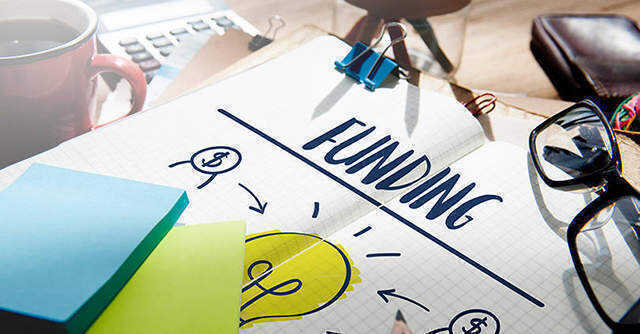 Medical equipment distributor Genworks Health said it has raised $2 million (Rs 15 crore at current exchange rates) in debt funding from Blacksoil Capital.
The investment will be deployed towards meeting the working capital requirements of the Bengaluru-based company and expanding its newly acquired In-Vitro Diagnostics segment of IRIS Healthcare, a statement said.
"We are pleased to tie up with Blacksoil and have them as our partner, their funding is a strong boost to our expansion activities and will help us grow our product portfolio as we continue to onboard various segments to build our care cycle," S Ganeshprasad, co-founder, MD and CEO of Genworks, said.

Genworks started in 2015 as a medical device distributor for GE Wipro and has expanded its product portfolio to cover almost everything in the care cycle, starting from screening and diagnosis to treatment and monitoring.
The company also provides software solutions and interpretation services as well as related maintenance, repair and installation services in the area of maternal and infant care, women's health, cardiology, oncology, in- vitro diagnostics, radiology, surgery, and critical care.
It distributes for over 25 medical equipment manufacturers across 500 districts in India.

Speciale Invest backs Neverinstall
Neverinstall, a Bengaluru-based startup looking to transform the way software applications are built, distributed, and used, said it has raised $375,000 (Rs 2.80 crore) in a seed round, led by deep tech VC Speciale Invest.
The names of other investors who participated in the round remain undisclosed. Neverinstall said it will use the funding to build a world-class engineering team.

The startup, founded in 2019 by Lakshamana Pasala with his twin brother Ram, is working on a platform that could bring any graphical user interface application to the web, regardless of the OS and device.
"...we are trying to build a cloud platform that gives users the power to access and run native desktop apps over the web through a browser bringing forth an effortless & efficient process," Lakshmana said.
Theoretically, the company could enable a way to run Adobe apps on the web. This could enable developers and knowledge workers to function efficiently without worrying about setting up expensive desktop hardware.

As of now, Neverinstall's platform supports basic applications such as Chrome, Brave browser and Android Studio. More are expected as the company develops the platform.
Pocketly gets early cheque from BharatPe founder, others
Bengaluru-based microlending platform Pocketly has secured an undisclosed sum from BharatPe founder Ashneer Grover, Kotak Bank CFO Jaimin Bhatt, Organic Riot founder Siddhartha Somaiya and RIIDL CEO Gaurang Shetty.

Micro-VCs such as Prophetic Ventures, Dholakiya Ventures, RIIDL, and Scale VC also participated in the round, according to a statement.
Pocketly said the funding will fuel its mission to empower students and young adults with credit. However, it did not share how exactly it plans to use the capital.
Founded in 2019 by Aarav Bhatia and Navdeesh Ahuja, the company offers loans ranging between Rs 2,000 and Rs 10,000, with features such as bare minimum KYC and an option to extend credit to another due date.

It also increases the credit limit of students, on the basis of their repayment record.
"We are encouraged to relentlessly pursue our aim to enable the country's youth with the benefits of easy credit," Aarav said while commenting on the latest fund-raise.
"It is going to help so many students in fulfilling their dreams by paying for the tuition fee or extracurricular activities," he added.
HealthifyMe acqui-hires Under45
Homegrown health and fitness platform HealthifyMe said it has acqui-hired the team behind Under45 -- a platform providing vaccine slot alerts on Telegram.
The move, HealthifyMe said, is aimed at strengthening its VaccinateMe platform, which originally enabled users to sign up for open slot alerts and now allows them to find and book vaccine slots directly, without ever going to CoWin.
Chennai based Bertie Thomas, who developed Under45, will join HealthifyMe as an associate director. He scaled Under45 to 4.1 million subscribers and will be working with Manan Chandan, senior director at HealthifyMe and the project lead for VaccinateMe.
Along with Thomas, Suchdeep Juneja who developed mhVaccineTracker and Chandraaditya Putuveru who launched the twitter bot BloreVaccine are also coming onboard.
Commenting on the development, Tushar Vashist, CEO and co-founder at HealthifyMe, said, "...I am excited to have Berty & team join our mission. Between under45 and VaccinateMe, we have helped almost 12 million Indians search and find vaccination slots."
"We are now taking it to the next logical level by jointly launching a solution that will help millions of Indians book their slots directly on the HealthifyMe app & website. This is our bit to help in these times and we are grateful for the support we have received from the ecosystem and the government."
HealthifyMe expects VaccinateMe will have over 10 million slot bookings over the next three months. The tool remains free to the public.
Dvara E-Registry gets pre-Series A funding
Dvara E-Registry, a Chennai based agri-tech startup, has secured an undisclosed sum in a fresh round, dubbed pre-Series A.
The investment was led by VC firm Omnivore and Dvara Holdings, which had incubated the startup as part of its Dvara Venture Studio cohort, a statement said.
Dvara E-Registry said it will use the capital to accelerate the work on its digital platform -- Doordrishti -- that leverages traditional and alternative data to digitize farmer and FPO land and business activity.
"Our Doordrishti platform, which focuses on Farmers and FPOs, will benefit significantly from this partnership with Omnivore and its Agri focused portfolio companies. This, with Dvara Holding's deep experience in financial inclusion, will allow us to create an unmatched full-service platform for farmers, FPOs and indeed the entire value chain," Sanjay Mansabdar, founder and CEO of Dvara E-Registry, said.
Mansabdar founded Dvara E-Registry in 2019 to help all stakeholders in the agri-value chain, especially small farmers, access financial services and agricultural markets.
The company works with FPOs and farmers to ensure their success by providing access to credit, insurance, input and output markets and extension services via partner institutions, farm-level data and actionable insights generated using alternate data, remote sensing, GIS and AI technologies.
So far, Dvara E-Registry claims to have worked with over 55 FPOs and impacted the lives of 25000+ farmers across 8 states.
---