Exclusive: PharmEasy raises $500 mn Series F at $4 bn valuation; Tiger Global joins cap table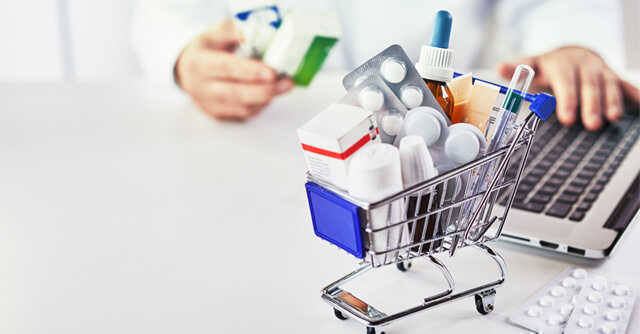 Healthtech unicorn PharmEasy, which about a fortnight ago acquired diagnostic chain Thyrocare, has closed its Series F funding round at $500 million. The round values PharmEasy parent API Holdings at $4 billion, co-founder and CEO Siddharth Shah told TechCircle.
Seven private institutional investors -- Think Investments, TPG Growth, Temasek, B Capital, Prosus Ventures, Orios Venture Partners and Kotak Private Equity Fund -- participated in the round, Shah said.
The round also includes Thyrocare promoter A Velumani's imminent investment of about Rs 1,500 crore (approximately $200 million) in API Holdings for a 5% stake. The round is a combination of primary and secondary transactions, Shah added.

Separately, New York based alternative investment firm Tiger Global Management has joined the PharmEasy cap table, as part of its previous Series E round which closed in April. The Series E round was led by Prosus Ventures and TPG Growth.
"Series E (including Tiger Global) was... a $390 million round," Shah said, responding to queries specific to the Tiger Global led infusion.
Regulatory filings showed that the Mumbai-based startup made a private placement offer of Rs 216 crore ($28.9 million) to Tiger Global and eight individuals including Aditya Puri, former CEO and managing director of HDFC Bank; Deepak Vaidya of Solara Active Pharma; and Shalibhadra Shah, CFO of Motilal Oswal Financial Services. Tiger Global led the infusion with an investment of Rs 148 core. Vaidya and family put in Rs 30 crore, Chetan Gopaldas Cholera invested Rs 6.5 crore, Shalibhadra Shah and family infused Rs 1.5 crore, and Puri contributed Rs 1.5 crore.

PharmEasy recently announced the acquisition of a majority stake in Thyrocare Technologies for Rs 4,546 crore ($613 million). As part of the transaction, PharmEasy will acquire 66.1% stake in Thyrocare at a price of Rs 1,300 per share and will make an open offer to buy an additional 26% stake as per regulatory norms. In September last year, it received the antitrust regulator's approval to acquire smaller rival Medlife International.
Last month, VCCircle reported that PharmEasy was planning to float an initial public offering (IPO) and had tapped JM Financial and Kotak Investment Banking for the offering.
Founded by Dhaval Shah, Dharmil Sheth, Siddharth Shah, Harsh Parekh and Hardil Dedhia, PharmEasy has a network of 6,000 doctors serving over 3 lakh tele consultation every month. Its health-tech ecosystem has about 17 million monthly active users and it works with 90,000 pharmacies across the country.

During an interaction with TechCircle early this week, Shah said the company is preparing to venture into a number of new segments including hospital supplies, insurance, and medical devices. He said the company will explore both organic and inorganic options to enter and grow these business segments. Brand partnerships are also on the cards as a growth strategy.
---